Verified
1Combo ($1Combo Halloween OAT NFT) Airdrop
The spooky season is just around the corner and it's time to wear Halloween costumes. To celebrate Halloween with everyone in Web3, 1Combo is having a Halloween Airdrop.

About 1Combo

1Combo is an open NFT combination platform - founded by #BAYC 3438 / @Combo_Wizard - which maximizes value for NFT owners and creators by ushering in the NFT2.0 era, providing the tools for creators to design Add-on NFTs and for holders to mint exciting NFT Combos!
An NFT Combo is a combination of two or more NFTs and is traceable on-chain. Combos are also NFTs!
How to join the 1Combo Airdrop?
Minting Cap 1,000 Combo Halloween OAT NFTs
Deadline 1st November 2022 @ 06:59 GMT+1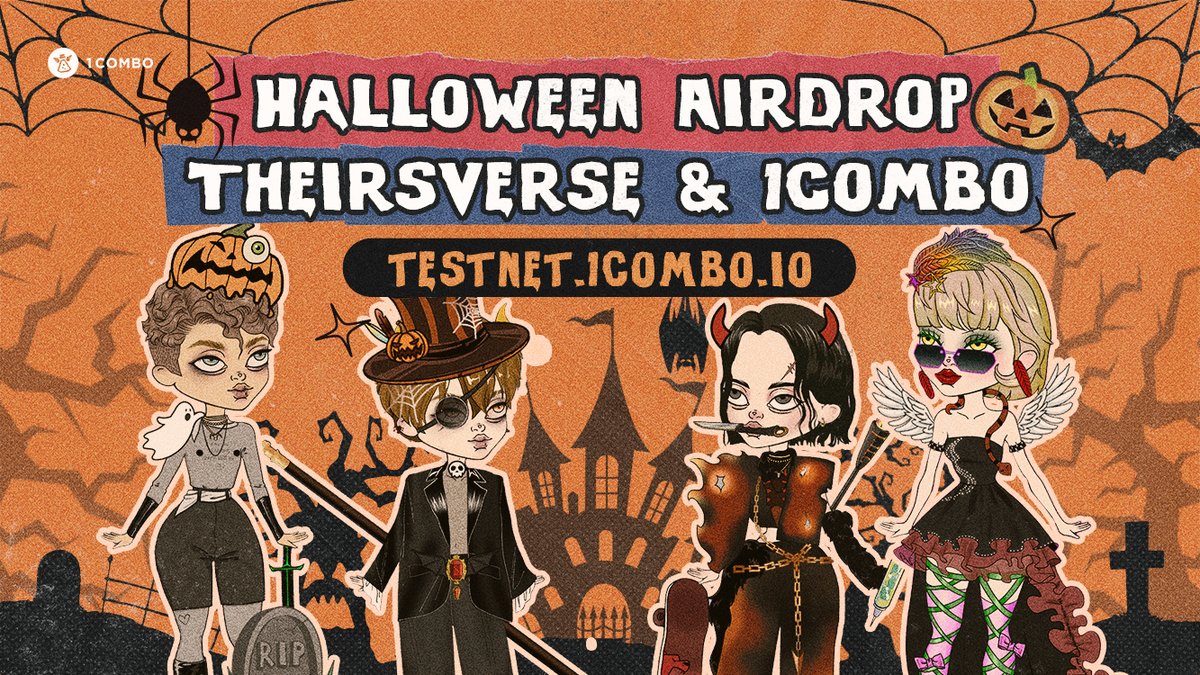 Native blockchain
Step-by-Step Guide ''1Combo Halloween 2022 Airdrop''
Head to the 1Combo Halloween 2022 Airdrop page powered by Galxe.com.
Connect your Metamask wallet & Set your Twitter and Discord to participate.
Complete all tasks on Galxe to earn the base amount of $1COMBO.
Now, you can claim your 1COMBO Halloween 2022 Airdrop on Galxe. The minting transaction fee is covered by Galxe. Check notifications on the top right to see your OAT NFT transaction on Polygon!
Optional: To earn 10x more, Mint a combo on 1Combo Testnet. Follow this Tutorial to earn 10x more. (Minting a Combo on the Testnet is Free)

* Benefits for 1Combo Halloween 2022 NFT holders:
● Get a random amount of $1COMBO.
● Claim 1Combo's next Airdrop without completing any tasks.

Like and share the 1Combo Halloween 2022 Airdrop on your favourite social media!
When using decentralized applications (ÐApps), it's critical to remember that YOU are responsible for the security of your digital assets!
Disclaimer: Investors should take the time to research any given product before they invest their funds (DYOR).
Estimated value
n/a