Verified
Kuwa Oracle ($KUWA) Airdrop
Kuwa Oracle Airdrop prize pool is worth 500,000 $KUWA tokens (~$ 50,000) for the first 5,000 participants that complete all 4 entries.

About Kuwa Oracle

Kuwa Oracle is a new futuristic oracle intelligently designed to support blockchains with an industry-leading hybrid system with both off-chain and on-chain components, thereby facilitating trustless off-chain scaling. The Kuwa oracles run on a dedicated Kuwa blockchain with a native token ($KUWA). The anonymous nodes on the Kuwa network act as request validators earning KUWA by solving data requests and proposing blocks.
Backed by breakthrough hybrid infrastructure and innovative features, Kuwa Oracle is a game-changer in the contemporary blockchain oracles sector. With Kuwa, you can be assured of a rich source of only the most authentic data that can be conveniently verified to guarantee the most bankable data for the blockchain.
How to join the Kuwa Oracle Airdrop?
Requirements to earn free crypto coins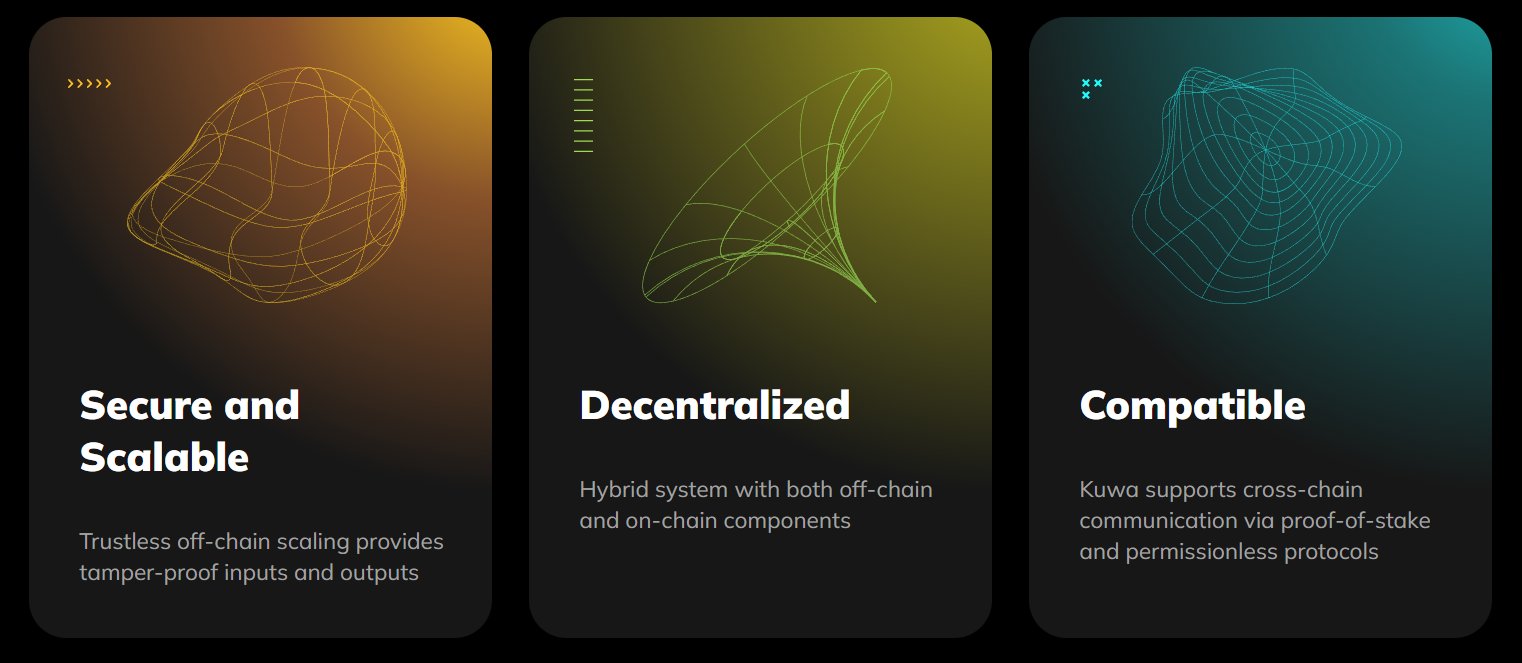 Native blockchain
Step-by-Step Guide ''Kuwa Oracle Airdrop''

▪️ First 5,000 participants that complete all 4 entries will receive 100 $KUWA tokens each!

Like and share the Kuwa Oracle Airdrop on your favourite social media!
When using decentralized applications (ÐApps), it's critical to remember that YOU are responsible for the security of your digital assets!
Estimated value
~$ 50,000 Prize Pool