Unverified
Magic Club ($MCT + MAGIC CLUB NFTs) Airdrop
Magic Club Airdrop is worth $1,000,000 MCT tokens to achieve the discord target number of people & 100 MAGIC CLUB NFTs to 100 random lucky winners.

About Magic Club

Magic Club is an NFT project based on four Dokkaebi gods. Users can get rewards through various activities within the ecosystem such as NFT, Marketplace and M2E. Magic Club is featured on Yahoo Finance.
All projects in the Magic Club are linked to $MCT, a universal token. Each project becomes a strong utility of MCT, and the direction of the Magic Club will be determined through a DAO resolution using MCT by users in the ecosystem.
How to join the Magic Club Airdrop?
Deadline 30th Sep 2022
Winner Announcement 4th Oct 2022
Requirements to earn free crypto coins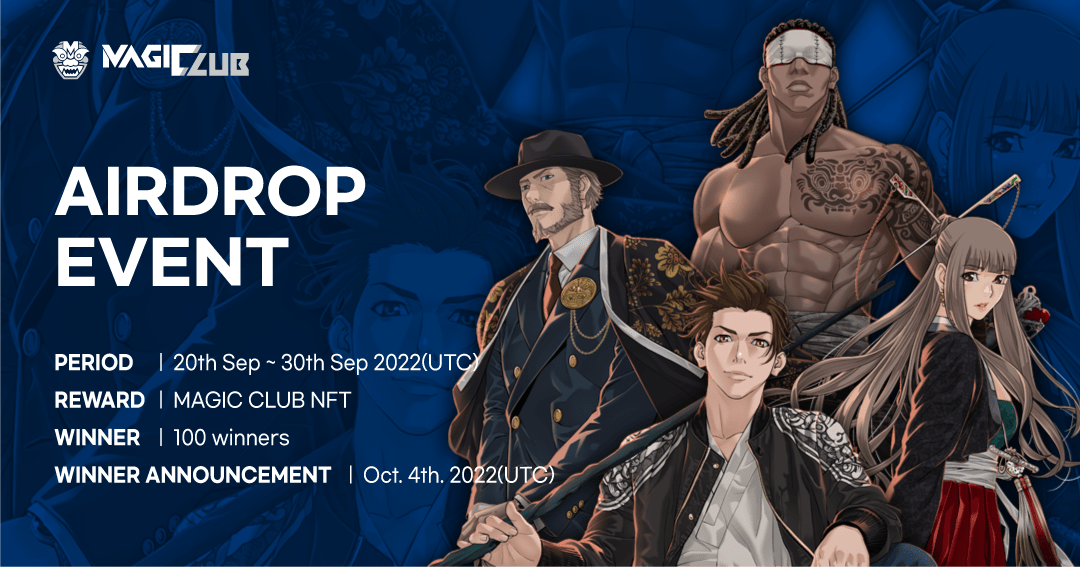 Native blockchain
Estimated value
n/a