Caution
Verified
Sei Network Testnet ($SEI) Airdrop
Are you ready for the storm? Sei is launching its first incentivized Testnet. They're calling it Operation "Seinami".
After months of building, Sei Network is almost ready for its maiden voyage. But before they set sail for the public launch, they want YOU to help us stress-test the network and ensure that every last line of code is in shipshape testing the resilience and efficiency of the Sei Network, so they're launching the Seinami Incentivized Testnet Airdrop worth 1% of the Total $SEI supply allocated to rewarding early members who use the Sei chain.

About Sei Network

Sei Network is the first orderbook-specific Layer 1 blockchain specialized for trading to give exchanges an unfair advantage. It is built using the Cosmos SDK and Tendermint Core. ÐApps building on Sei can build on top of the CLOB, and other Cosmos-based blockchains can leverage Sei's CLOB as a shared liquidity hub and create markets for any asset.
The Sei mission is to build infrastructure for the future financial system to support capital markets, starting with exchanges. Discover all the ÐApps and projects built in the Sei ecosystem.
How to join the Sei Network Testnet Airdrop?
Prize Pool 1% of the Total $SEI supply
End Date TBD
Who is NOT eligible? U.S. residents & Residents of prohibited jurisdictions
Requirements to earn free crypto coins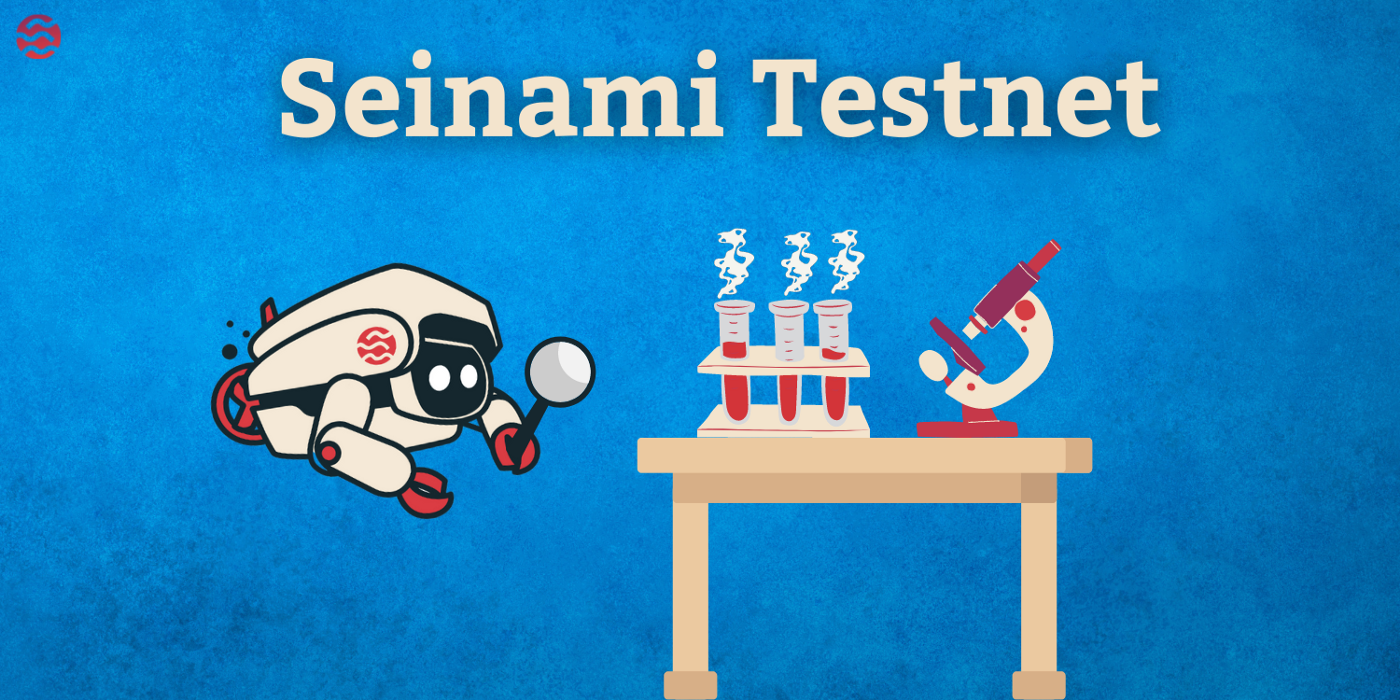 Native blockchain
Step-by-Step Guide ''Seinami Incentivized Testnet Act 4''
Fill out the Seinami Testnet Registration form.
Head to the Vortex decentralized exchange (How to use Vortex). Please, Make sure not to use your main wallet account. The Vortex protocol is still in a public beta. This might include the risk of smart contracts and fund losses. Please use it at your own risk. They currently do not support Ledger.
Connect a Keplr or Leap wallet. This would prompt approval for Sei Chain to be added to your wallet.
Switch Keplr wallet to the Sei Testnet network & Claim Testnet coins on #🚰│atlantic-1-faucet using the commands (!faucet Sei-wallet-address for $SEI) + (!faucet ust2 Sei-wallet-address for $UST2).
Now, Complete the Act 4 Daily Missions specified in the table to earn points. All Testnet missions are worth a set amount of "points" which directly correspond to your $SEI coins rewards.
Fill out the Sei Testnet Act 4 Mission Submission form with all the relevant supporting evidence (a comma-separated list of Tx Hashes) every day after completing the daily Act 4 missions (Non-validator participant). Once the Testnet period is over, they will tally the scores of all validators and participants and notify the winners via email directly in the weeks following the completion of the program with detailed instructions to claim their $SEI coins.
Claim your "Dawn Sei NFT". In order to Mint, you must have at least 10 transactions on Sei Atlantic-1 Testnet.
Join Sei Network on Discord & Telegram & Twitter to talk to the team and fellow users and to stay up to date on announcements. The aim of Operation Seinami is to identify any bugs or flaws with the Sei protocol prior to mainnet launch. Sei deeply values the comments feedback, criticisms, and concerns.

▪️ In order to claim your $SEI rewards, you will have to complete the Identity Verification Form (Available at conclusion) and live within a non-prohibited jurisdiction. Airdrop will be distributed to winners at mainnet launch which will be subject to a 6-month 'stake-lock' (but you can stake and/or run a node). Good Luck!
Like and share the Sei Network Incentivized Testnet Act 4 on your favourite social media!

When using decentralized applications (ÐApps), it's critical to remember that YOU are responsible for the security of your digital assets!
Disclaimer: This content is not intended to be financial advice. Investors should take the time to research any given product before they invest their funds (DYOR).
Estimated value
1% of the $SEI supply
Sei Network (DeFi Breakthrough) - Unofficial Video