Closed
Unverified
Accumulus Threat Shield (ATS) Airdrop
It looks like you are too late! This airdrop is closed
Looking for new airdrops?
Visit our Featured & New Airdrops pages.
Accumulus Threat Shield Airdrop is worth 250 ATS tokens (~$ 25) for the first 10,000 participants.

About Accumulus Threat Shield

Accumulus Threat Shield is breakthrough cybersecurity platform for everyone built with blockchain technology and incentivized onboarding through ATS token rewards, created by GBMS Tech which is a UK-based global cybersecurity company founded on the principle that in a world of increasing cyber attacks, preventing breaches is a far better option than curing them.

Would you like to receive the latest free Airdrop Alerts? Join our Airdropalert Telegram.

How to join Accumulus Threat Shield Airdrop?

Go to the Accumulus Threat Shield Airdrop form.
Join Accumulus Threat Shield on Telegram.
Like/Follow Accumulus Threat Shield on Facebook.
This step has been added later to the airdrop form: Go to Bitcointalk and reply with proof of authentication in the comments.
Submit your Ethereum wallet address and other details to the Airdrop form.
If you use the ''CLAIM AIRDROP'' button below to claim the Accumulus Threat Shield Airdrop, it will automatically show on the main page with a purple check mark. So you can easily track which airdrops you joined and which ones you need to join.
How to join the Accumulus Threat Shield Airdrop?
Tokens Per Airdrop 250 ATS
Tokens Per Referral No Referral program
Team KYC Not completed by team yet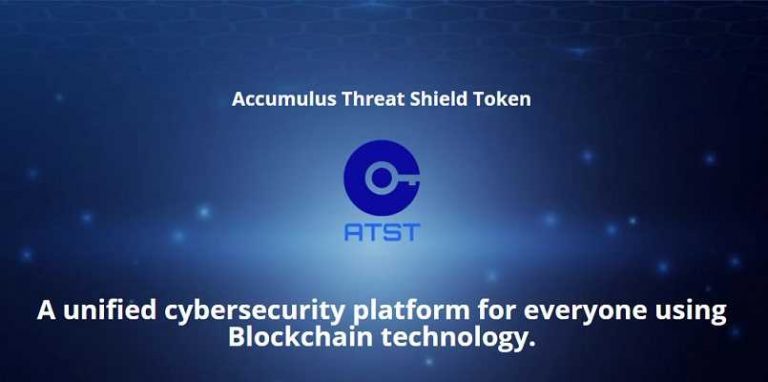 Native blockchain
Estimated value
~$ 25
Additional ICO information
ICO price 1 ATS = 0.10 USD
Token Type ERC-20 based Utility Token
Minimum investment 100 USD
Soft Cap 1,000,000 USD
Hard Cap 13,000,000 USD
Headquarters London, Great Britain
GBMS Tech - Accumulus Threat Shield Token - Video