Closed
Verified
ACDX (BBS) Airdrop
It looks like you are too late! This airdrop is closed
Looking for new airdrops?
Visit our Featured & New Airdrops pages.
ACDX Airdrop is worth $150,000 of BBS tokens. 3,000 winners randomly selected will receive $50 worth of BBS tokens each.

About ACDX

ACDX is a cryptocurrency derivatives exchange that is focused on true innovation across a wide range of easy-to-use, fair, and transparent trading products, such as dynamic leveraged tokens, warrant contracts, accumulators and decumulators, that suit the needs of current and emerging cryptocurrency traders.
Bull Bear Strike Token (BBS) enables you to take a position on an underlying asset's price rising or falling. For each trade, you choose a knock-out (KO) level where you'd like to exit if the market turns against you. BBS is risk capped because everything is built-in, including a knock-out level that protects you from the opposite direction movement. The initial outlay is all you will pay.

StormGain Airdrop is worth Free 25 USDT tokens plus up to 15% Bonus on first deposit. 'Buy Bitcoin with Credit Card''
How to join the ACDX Airdrop?
Total GiveAway ~$ 150,000 worth of BBS tokens
Tokens Per Referral No Referral Program
KYC KYC is not a requirement
Requirements to earn free crypto coins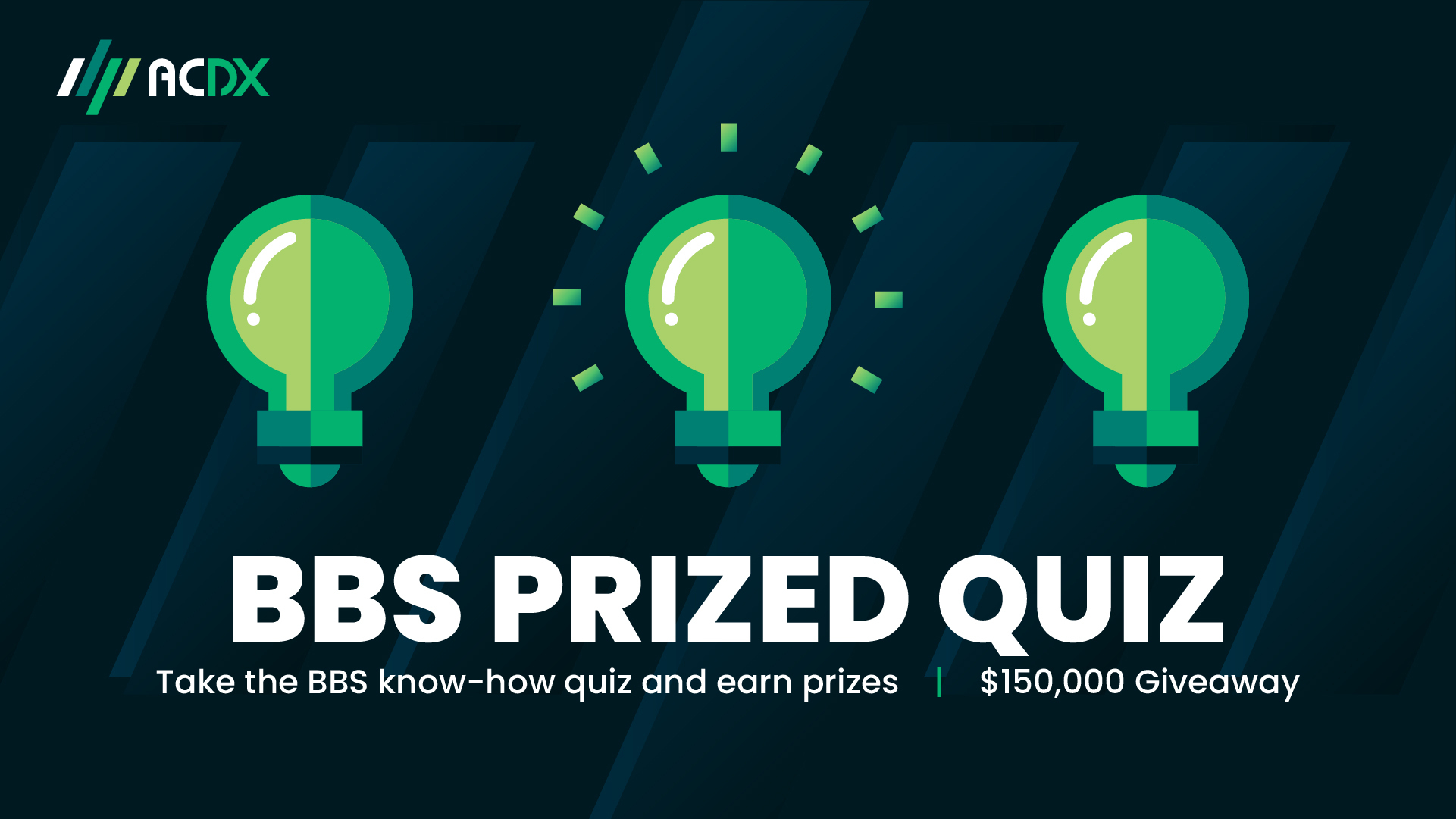 Native blockchain
Step-by-Step Guide ''ACDX Airdrop''
Go to the ACDX Airdrop form.
Have an account on ACDX.
Join ACDX on Telegram.
Fill in the Airdrop form & Complete the Quiz with all answers correct.
Rewards will be distributed within 7 days after the campaign ends.
If you like the ACDX Airdrop, don't forget to upvote and comment below.
Estimated value
~$ 150,000 prize pool
ACDX Video