Verified
AgentMile x MPG (ESTATE and MPG) Airdrop
AgentMile x MPG Airdrop is worth up to 980 ESTATE tokens (~$196) and 75 MPG tokens (~$4). Share your referral link to earn 100 ESTATE tokens (~$20) for every referral.
About AgentMile x MPG
AgentMile is the world's first decentralized Commercial Real Estate leasing platform powered by AI. The platform aims to improve the property search process, accelerate due diligence and facilitate property and cash flow management using blockchain technology. AgentMile is built by AgentDrive, a suite of products for real estate professionals with over 1,000 agents in 20 Countries. AgentMile is rated 4.1/5 on ICObench.
The Max Property Group (MPG) blockchain is a child chain on Ardor and uses the MPG token as a cryptocurrency to pay for transactions on their real estate crowdfunding and property management platform, Max Crowdfund. Its activities include property management, fund management, buying, selling, renting out of property, and running a property investment academy, Max Property Academy. MPG is listed on Cointracker. Max Property Group is rated 4.9/5 on ICObench.
How to join the AgentMile x MPG Airdrop?
Tokens per airdrop 980 ESTATE + 75 MPG
Tokens per referral 100 ESTATE
Airdrop End Date September 15th, 2019
Requirements to earn free crypto coins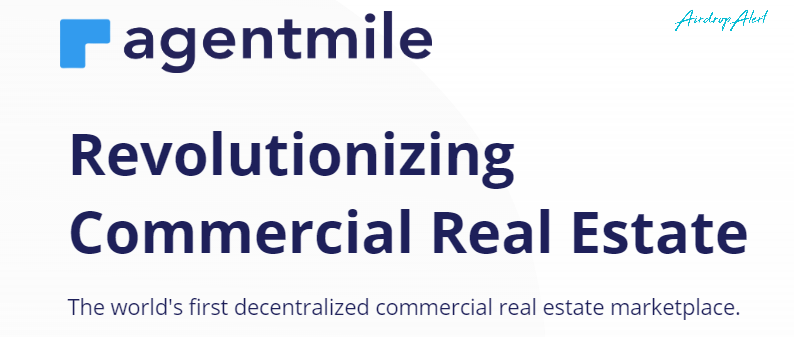 Native blockchain
Step-by-Step Guide AgentMile x MPG Airdrop
Chat with the AgentMile and Max Property Group Airdrop bot.
Register on Covex to get your ESTATE wallet address and verify your mail.
Register on MaxCrowdFund to get your MPG wallet address, verify your mail and complete KYC.
Submit your wallet addresses and other details to the airdrop bot.
You will receive 980 ESTATE and 75 MPG tokens. Share your referral link to earn 100 ESTATE tokens per referral. The airdrop will end on September 15th, 2019 and the tokens will be distributed 14 days after the airdrop ends.
If you like the Agent Mile x MPG Airdrop, don't forget to upvote and comment below.
Estimated value
~$ 200 + referral
AgentMile Video