Verified
ALF protocol (ALF & USDT) Airdrop
ALF protocol Giveaway is worth $250 of ALF tokens & 250 USDT for 15 random lucky winners to celebrate Billionaire "Evan Luthra" Joined Alfprotocol Advisory Board.

About ALF protocol

@AlfProtocol aims to become the go-to place for blockchain liquidity, initially launching on Solana and then potentially expanding to other chains. ALF is a family of protocols connecting traders and investors of varying risk appetites to facilitate liquidity flows and maximize capital efficiency for all stakeholders. ALF protocol is featured on CoinTelegraph.
How to join the ALF protocol Airdrop?
Total Airdrop Allocation $250 of ALF & 250 USDT
Number of Winners 15 random lucky winners
Event End Date 23 April, 2022
Requirements to earn free crypto coins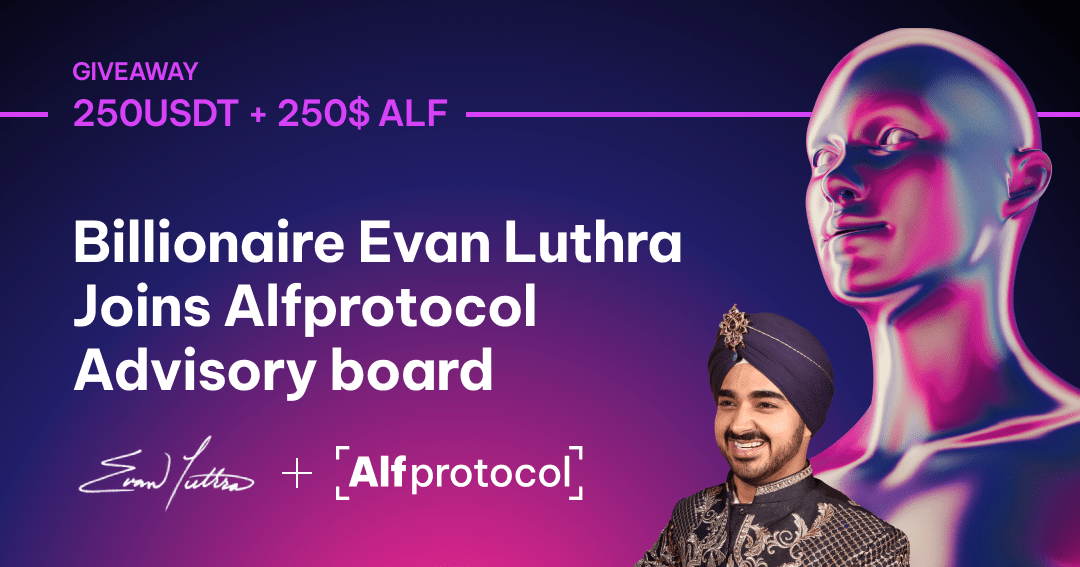 Native blockchain
Estimated value
~$ 500 Prize pool
ALF protocol - Unofficial Video Review