Sponsored
Alpha Omega Coin ($AOC) Airdrop
Alpha Omega Coin Airdrop is worth 10 $AOC tokens (~$ 10) for every participant.

About Alpha Omega Coin

Alpha Omega Coin is God's inspiration and God's orientations-driven cryptocurrency, along with a love-based and multi-features ecosystem, which to be used as the antipode of the antichrist economic system. Its members are part of the Global Private Community (but not secret) called AOC Community International where the unique FAITH preached is the one focused on Jesus Christ as Lord and Savoir of humanity. Joining it is free and voluntary. The main purpose is helping Jesus Christ believers serve God in Spirit and in the Truth by breaking religious and denominational barriers while being good and positive actors to the Glory of God and for the cause of humanity.
The $AOC token is already listed on Coinsbit and has completed an Audit at CyStack.
How to join the Alpha Omega Coin Airdrop?
Tokens per Airdrop 10 $AOC
Winners Everyone is a winner
Deadline 31 October, 2022
Requirements to earn free crypto coins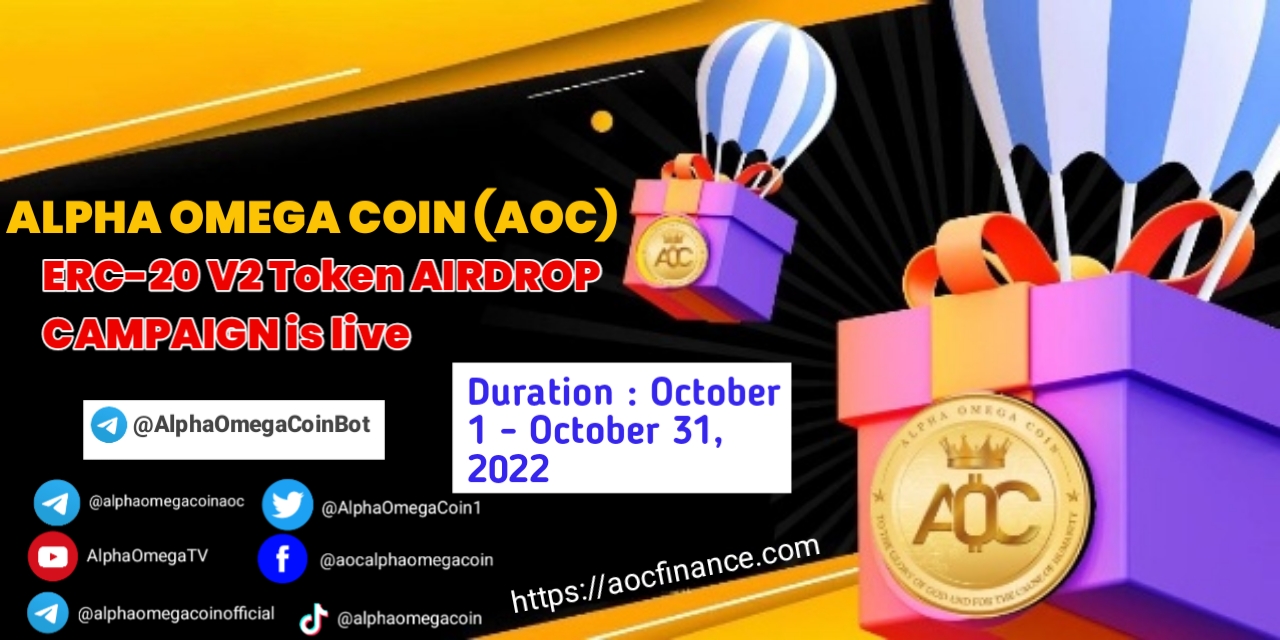 Native blockchain
Estimated value
~$ 10 Each
Additional ICO information
Total Supply 1,000,000,000,000 $AOC
Blockchain Network Ethereum & BNB Smart Chain
Markets Coinsbit