Verified
APENFT x Coinmarketcap (NFT) Airdrop
APENFT x CoinMarketCap Airdrop prize pool is worth 40 Billion NFT tokens (~$ 180.000). Participate for a chance to earn up to 20.000.000 NFT tokens (~$ 88).

About APENFT x CoinMarketCap
APENFT was born with the mission to register world-class artworks as NFTs on the blockchain. The aim is to build a bridge between top-notch artists and blockchain and to support the growth of native crypto NFT artists.

CoinMarketCap is the world's most-referenced price-tracking website for crypto assets. In April 2020, it was acquired by Binance. CoinMarketCap has partnered with trusted and emerging projects to offer an easy way to learn about cryptocurrency. Each user who watches a series of educational videos about a crypto project and successfully completes the quiz with a score of 100%, and other various tasks (if applicable) will receive a predetermined amount of tokens as a reward.
How to join the APENFT x Coinmarketcap Airdrop?
Tokens Per Airdrop 20.000.000 NFT
Number of Lucky Winners 2.000
Airdrop End Date 2 June, 2021
Requirements to earn free crypto coins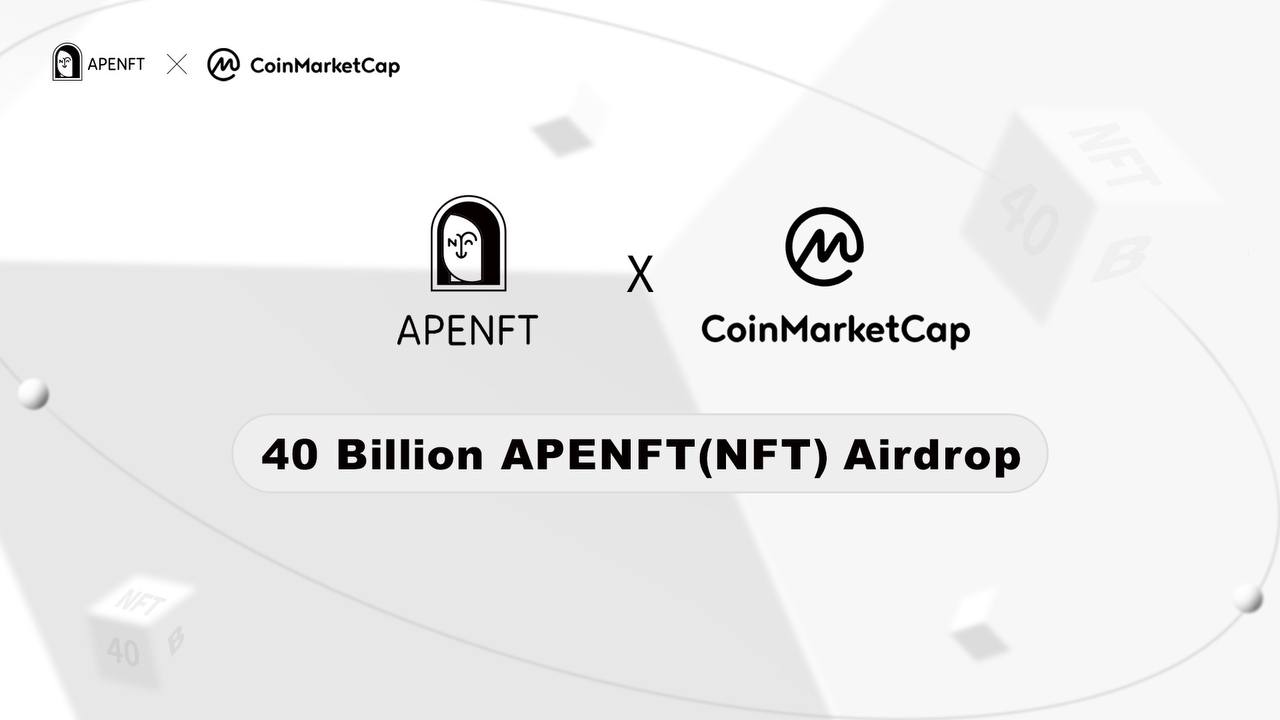 Native blockchain
Step-by-Step Guide ''APENFT x CoinMarketCap Airdrop''
Register for the APENFT Airdrop, by having both CoinMarketCap account.
Add APENFT to your Watchlist.
Join APENFT on Telegram.
Follow @apenftorg on Twitter & Quote this Tweet with #APENFT and @Tag 3 friends.
Follow @CoinMarketCap on Twitter.
Submit your Tron wallet address and details to the Airdrop page.
As this is a lucky draw, please understand and acknowledge that fulfilling the aforementioned conditions DOES NOT guarantee success.
Check out the APENFT Airdrop Announcement on Rules of Airdropping APENFT (NFT) to BTC, ETH, TUSD, TRX, BTT, and JST Holders.

If you like the APENFT x CoinMarketCap Airdrop, don't forget to Like/Comment below.
Disclaimer: Investors should take the time to research any given product before they invest their funds. ''Buy Crypto with a Credit Card''
Estimated value
~$ 180.000 prize pool
Additional ICO information
Total Supply 999,990,000,000,000.000.000 NFT
Blockchain Standard Tron Network
Markets Huobi Global