Closed
Unverified
Ares Protocol (ARES) Airdrop
It looks like you are too late! This airdrop is closed
Looking for new airdrops?
Visit our Featured & New Airdrops pages.
Ares Protocol Airdrop Lottery prize pool is worth 1.000.000 ARES tokens (~$600,000).

About Ares Protocol

Ares Protocol is an on-chain-verified oracle protocol that provides secure and reliable data services for the Polkadot DeFi ecosystem. Ares is a decentralized hybrid oracle that fully realizes the on-chain and on-chain verification of oracle data. By using VRF to discover the random selection of aggregators, data centralization is solved, and a very low participation threshold is guaranteed. However, the random selection of the aggregator cannot guarantee the accuracy of the data. In order to solve the problem of data valuable, Ares innovatively adopts a challenger model.
How to join the Ares Protocol Airdrop?
Total Airdrop Lottery Allocation 1.000.000 ARES tokens
KYC KYC is not a requirement
Airdrop Lottery End Date 25th of March at 8 pm UTC
Requirements to earn free crypto coins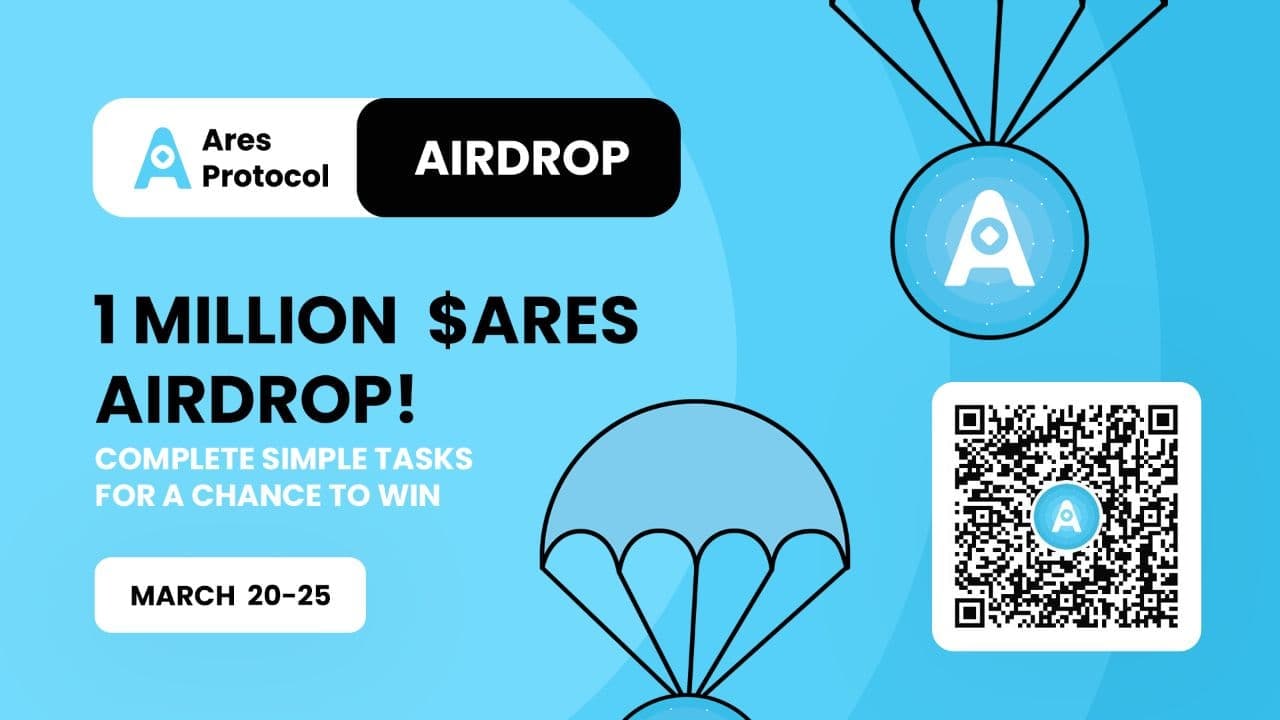 Native blockchain
Step-by-Step Guide ''Ares Protocol Airdrop Lottery''
Visit the Ares Protocol Airdrop form.
Follow Ares Protocol on Twitter.
Submit your Ethereum wallet address and details to the Airdrop form. The Airdrop Lottery will be open until the 25th of March at 8 pm UTC.
If you like the Ares Protocol Airdrop Lottery, don't forget to Like/Comment below. For more information, please check the $ARES Airdrop Lottery blog.

Disclaimer: Investors should take the time to research any given product before they invest their funds (DYOR). ''Buy Crypto with a Credit Card''
Estimated value
~$ 600,000 prize pool
Additional ICO information
Total Supply 1,000,000,000 ARES
Blockchain Standard ERC-20 based Utility Token
Markets TBA