Unverified
AstridDAO ($ATID) Airdrop
AstridDAO Giveaway prize pool is worth 1,000,000 $ATID tokens to celebrate the coming AstridDAO launch.

About AstridDAO

AstridDAO is a decentralized money market and multi-collateral stablecoin protocol built on the Astar network and for the Polkadot ecosystem, which allows users to borrow $BAI, a stablecoin hard-pegged to USD, against risk assets at 0% interest and minimum collateral ratio. This means you can use the value in your risk assets including $ASTR, $BTC, $ETH, $DOT, etc. without having to sell them.
$ATID is the protocol token issued by AstridDAO. It can be used to generate $veATID token, which captures the fee revenue generated by the system, incentivizes early adopters, governs the protocol in a DAO manner, etc. Users can earn $ATID in several ways.
How to join the AstridDAO Airdrop?
Requirements to earn free crypto coins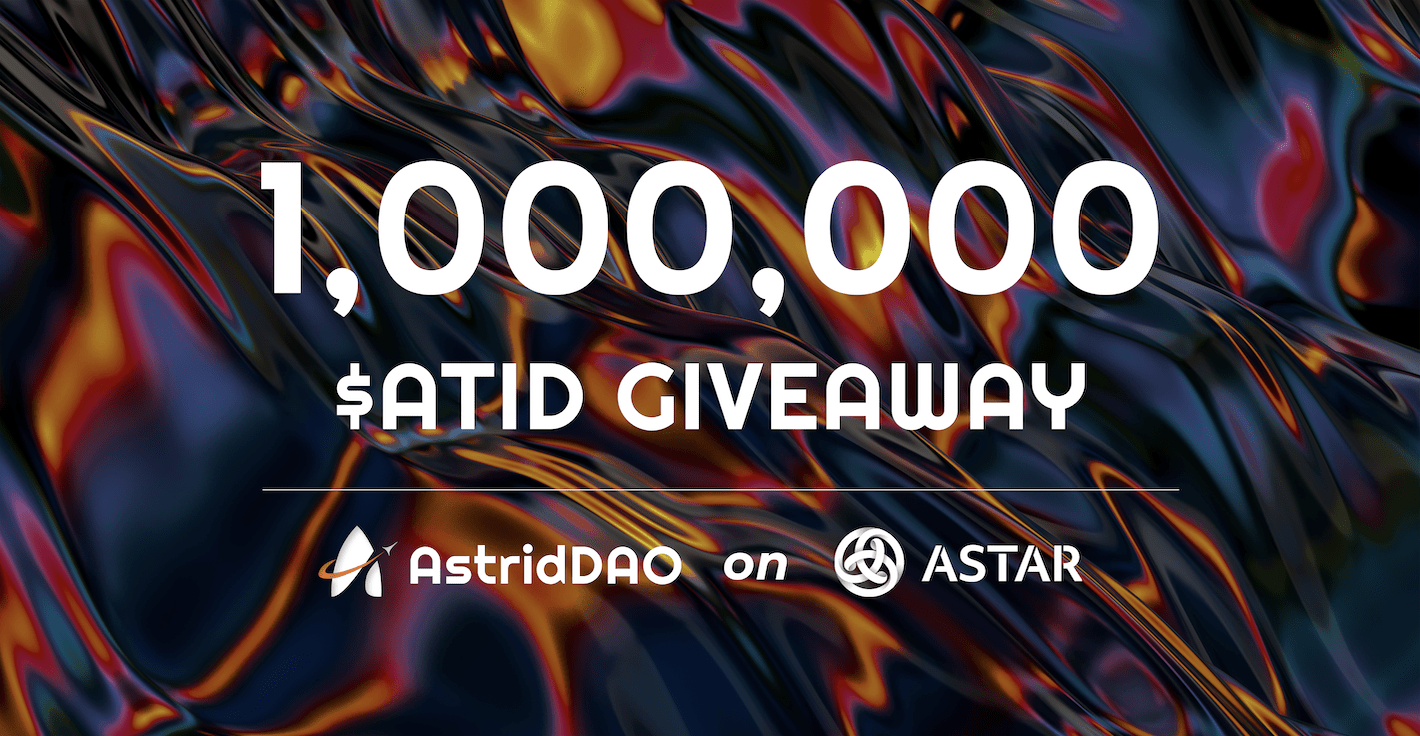 Native blockchain
Step-by-Step Guide ''AstridDAO Giveaway''
Login to the AstridDAO Giveaway page.
Follow @AstridDAO on Twitter & Retweet this Tweet.
Like, comment, and tag 3 of your friends in the replies to the 1M Giveaway post or the pinned Tweet.
Follow @AstarNetwork on Twitter.
Follow @ShidenNetwork on Twitter.
Follow @NextWebCapital on Twitter.
** Once you complete the 10 activities (referral is excluded), you are eligible to get rewards!

▪️ 1,000,000 $ATID tokens will be distributed among eligible participants who completed the 10 activities.
▪️ The top 100 people with the most referrals will get an extra 1,000 $ATID bonus!
▪️ $ATID holders can Lock their tokens to generate $veATID tokens, to earn the fees generated by loan issuance and BAI redemptions.

Like and share the AstridDAO Giveaway on your favourite SM!
When using decentralized applications (ÐApps), it's critical to remember that YOU are responsible for the security of your digital assets!
Disclaimer: Investors should take the time to research any given product before they invest their funds (DYOR).
Estimated value
n/a