Verified
Backed ($BKD) Airdrop
Backed is airdropping $100 worth of $BKD to ALL Airdrop participants who complete all steps and fulfil all requirements.

About Backed

Backed allows you to back startups from day one and benefit as they grow with CompanyCoins. For too long, speculating on the next big startup has been reserved for the few. Not anymore!
The supply of $BKD is capped at 6,000,000 tokens, making it naturally scarce. During the ICO phase, the price of $BKD will double for every 500,000 coins distributed.
How to join the Backed Airdrop?
Requirements to earn free crypto coins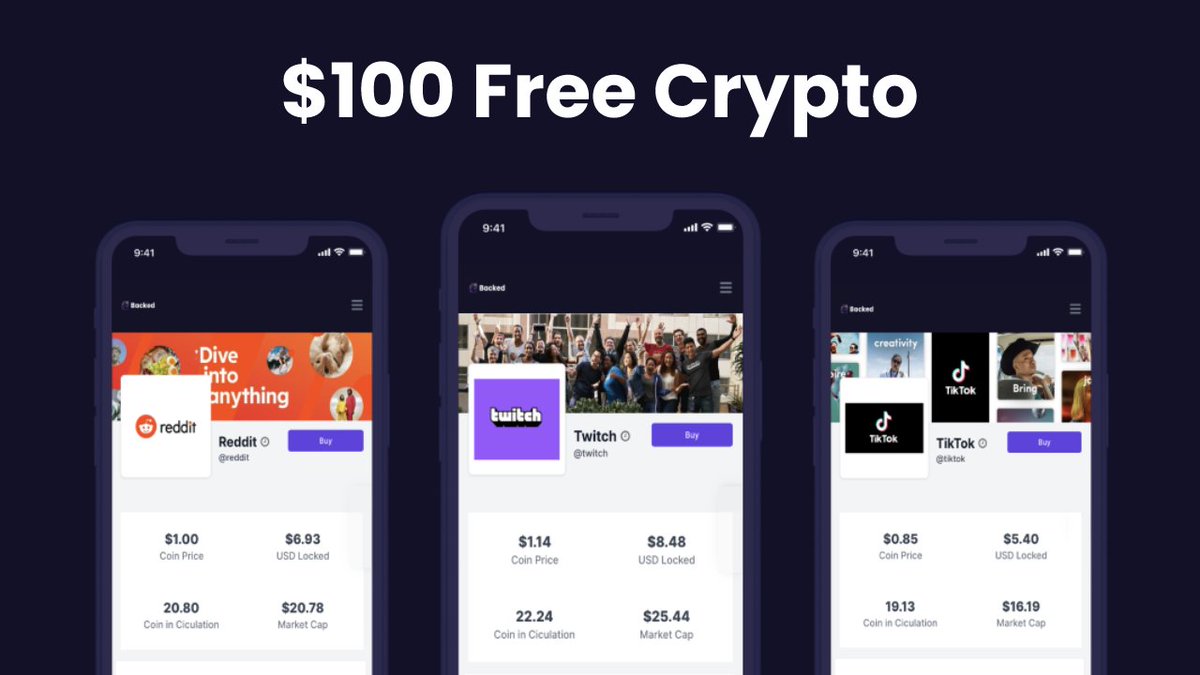 Native blockchain
Step-by-Step Guide ''Backed Airdrop''

▪️ You will get an extra $100 worth of $BKD tokens deposited to your MetaMask wallet within 24 hours. You can use them to buy the company coins of companies such as Reddit, Telegram, MetaMask and Discord... You can sell your CompanyCoins back to the system at any time.

Like and share the Backed Airdrop on your favourite SM!

When using decentralized applications (ÐApps), it's critical to remember that YOU are responsible for the security of your digital assets!
Disclaimer: Investors should take the time to research any given product before they invest their funds (DYOR).
Estimated value
~$ 100
Additional ICO information
Total Supply 6,000,000 $BKD
Price Per Token The price will start at 0.00001953125 Bitcoin
Markets Initial Token Sale