Closed
Verified
Beowulf (W) Airdrop
It looks like you are too late! This airdrop is closed
Looking for new airdrops?
Visit our Featured & New Airdrops pages.
Beowulf Airdrop is worth ~$10 in W coins.
About Beowulf
Beowulf is a US-based B2B platform providing communication services via a decentralized cloud network of computing resources worldwide. They tear down the entry barriers so that any business can rapidly integrate communication capacities into their applications without the need to build their own infrastructure from the ground up. By combining with blockchain for payment system, Beowulf brings in transparency for all users and business clients due to the recording of each transaction on the blockchain.
How to join the Beowulf Airdrop?
Coins per airdrop 10 W coins
Coin Price 1 W coin = 1 USD
Airdrop End Date September 30, 2019.
Requirements to earn free crypto coins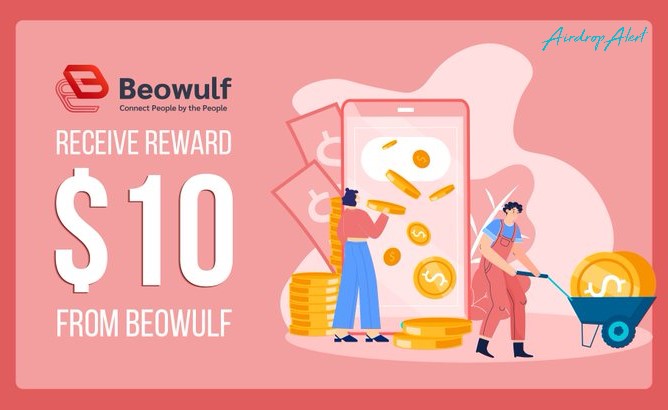 Native blockchain
Step-by-Step Guide Beowulf Airdrop
Create an account on Beowulf Blockchain & verify your mail.
Chat with the Beowulf Airdrop bot.
Join Beowulf on Telegram and invite 3 friends to their Telegram group, by clicking "Add Members".
Submit your mail, same you used at step 1, to the airdrop bot. W coins will be distributed to qualified accounts on Beowulf Blockchain in November, 2019.
If you like the Beowulf Airdrop, don't forget to upvote and comment below. And if you're looking for more free airdrops, have a look at NVM to claim gold tokens!
Estimated value
~$ 10
Beowulf Video