Verified
Berminal Round 3 (BERM) Airdrop
Berminal is an impartial and decentralized cryptocurrency and blockchain information app created and curated by a team of professional and multilingual journalists with experience at CCN, CoinTelegraph, TechCrunch and others. Berm Protocol uses crypto-economics to ensure the fairness of information to an increasingly centralized and manipulated industry.

Berminal is airdropping 100 BERM tokens (~$5) to airdrop participants and 100 BERM tokens (~$5) for every referral. You can earn additional 50 BERM tokens every day by using the app and reading crypto news. ICO price: 1 BERM = 0.05 USD

How to join the Berminal Round 3 Airdrop?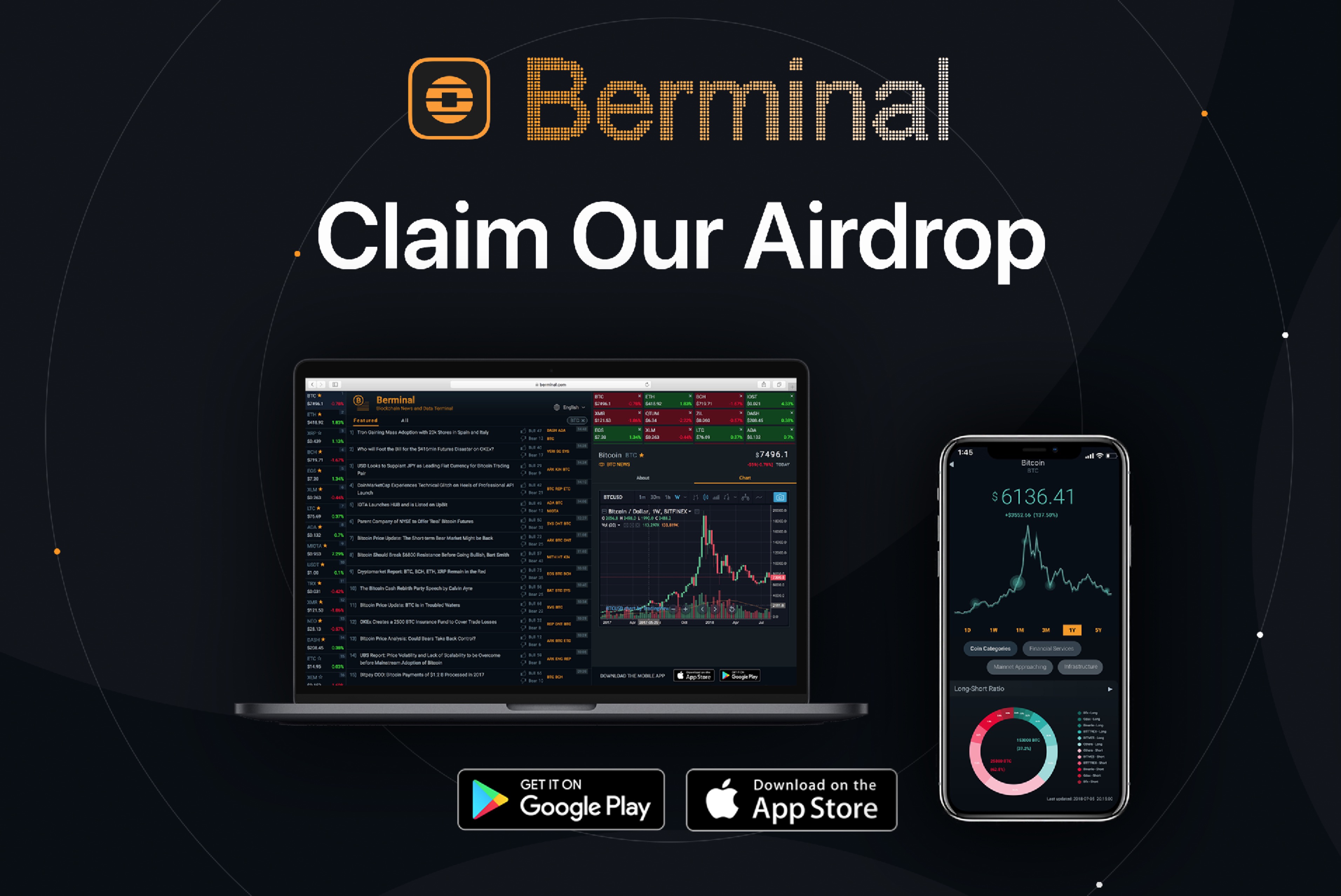 Step-by-Step guide Berminal Airdrop Round 3
Go to the Berminal AirDrop page.
After submitting your phone number, you will see a button to download the Berminal app. Click on the button and download the App.
Open te app and create an account. Enter ''EARN'' as your redeem code to unlock 100 BERM tokens.
To earn additional BERM tokens, you can refer friends, play Berminal's Bitcoin price prediction game, aswer quiz quiestons, vote on news and share new to Twitter. You can earn up to 50 BERM tokens every day by using the App and reading crypto news.
Estimated value
~$ 5 + referral