Unverified
Berserk (NFT) Airdrop
Play for free and earn NFT's! Season 1 started at May 15th and has $100.000 to be rewarded to players.
About 'Berserk'
Berserk is the first Trading Card Game app on the blockchain that has been developed by the Play to Earn Vulcan Forged Ecosystem. The game is Free to Play and the goal is to win, gain and trade digital crypto collectibles in the form of NFT's.
After making an account, the player will be rewarded with a set of 30 playing cards to start their journey off with. This means that any player can join for free and start earning their NFT's instantly on their phone from anywhere around the world! The NFT's will be rewarded in raffles. To obtain raffle tickets, the player must win 5 P2P battles online. The tickets can also be sold and traded with other players, just like the land plots and NFT's in the game.
In addition, the game does not require you to set up a wallet. This makes it more accesible for people who are less familiar with the crypto industry to play and earn as well.
Note: The game is still in development, future updates will add more strategic elements etc. to the game
How to join the Berserk Airdrop?
Season One > $100.000 rewards
Play to Earn Win, sell or trade NFT's
Free to Play Get 30 cards for free
Requirements to earn free crypto coins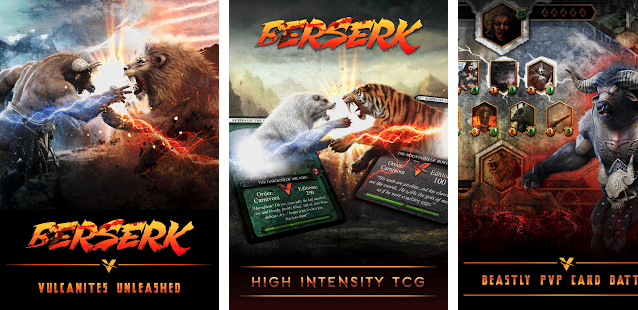 Native blockchain
Step-by-Step guide "Play to Earn Berserk"
Go to the Google Play Store on Android, the App Store on iOS or play the web version
Head to the search bar and look for 'Berserk (- Vulcanities Unleashed)'
Press 'Download' and open the app
Create an account and start playing to earn NFT's for free!
If you like Berserk, don't forget to like and comment below!
Disclaimer: Investors should take the time to research any given product before they invest their funds.
Estimated value
n/a
Berserk - Play to Earn TCG on Vulcan Forged Ecosystem