Closed
Verified
Bitpanda (BEST) Airdrop
It looks like you are too late! This airdrop is closed
Looking for new airdrops?
Visit our Featured & New Airdrops pages.
Bitpanda Airdrop is worth 20,000,000 BEST tokens in total. The Bitpanda Airdrop is divided in two airdrops: the first one is for every verified user and the second one is for PAN holders.
About Bitpanda
Bitpanda aims to tear down barriers and make investing in digital assets as easy as ordering a pizza or a taxi. Bitpanda is applying the three key learnings from cryptocurrencies to the traditional world of investing: transferability, availability and divisibility. BEST is the Bitpanda coin that offers users a wide range of benefits and perks within the Bitpanda ecosystem.
How to join the Bitpanda Airdrop?
Token Ticker BEST
Current IEO price 1 BEST = € 0.10
Total Supply allocated for Airdrop 20,000,000 BEST
Requirements to earn free crypto coins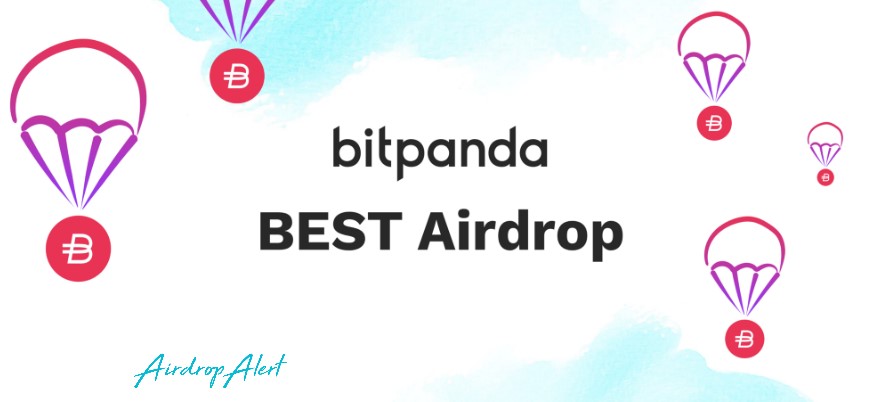 Native blockchain
Step-by-Step Guide Bitpanda Airdrop for users (worth 10,000,000 BEST in total)
Register for the Bitpanda Airdrop, by creating an account.
Verify your mail.
Complete KYC.
Every verified Bitpanda user, who claims the airdrop between July 09, 2019 and August 12, 2019, will receive free BEST tokens on August 13, 2019.
Note: If you trade €10 on their platform, you will earn an additional €10 for free.
Step-by-Step Guide Bitpanda Airdrop for PAN holders (worth 10,000,000 BEST in total)
In order to be eligable for this airdrop, you should hold at least 500 PAN tokens on your Bitpanda account.
The more PAN you hold, the higher your share among the 10 million BEST will be.
Snapshot will be taken on August 13, 2019 from 1pm to 2pm (CET).
Rewards will be distributed August 13, 2019.
Would you like to receive the latest free Airdrop Alerts? Join our Telegram or Twitter.
Estimated value
n/a
Additional ICO information
Max Token Supply 1,000,000,000 BEST
Max Tokens for Sale 500,000,000 BEST
Token Type Utility token
Bitpanda Video