Caution
Verified
Blueberry Protocol Testnet ($BLB) Airdrop
Blueberry Protocol Testnet is Live! Blueberry is nearing launch and will be tracking who was with them at the earliest stages through the depths of the bear market.
Participate in the Blueberry Testnet early and grab your chance of receiving a $BLB Retroactive Airdrop post-Token Generation Event. 55% of the total supply has been allocated for community distribution.

About Blueberry Protocol

Blueberry is a leveraged yield protocol launching on Ethereum with a focus on Uniswap V3 liquidity positions. Participants include Lenders, Yield farmers, and Liquidators. Lenders lend assets like $ETH and $USDC to earn higher interest rates, Yield farmers/Liquidity providers perform leveraged yield farming/liquidity provision for higher APY/IRR, and Liquidators perform liquidations on negative positions to earn incentives.
Blueberry Protocol unifies the DeFi experience: Aggregating, Automating, and Boosting Capital Efficiency for top DeFi Strategies.
How to join the Blueberry Protocol Testnet Airdrop?
Requirements to earn free crypto coins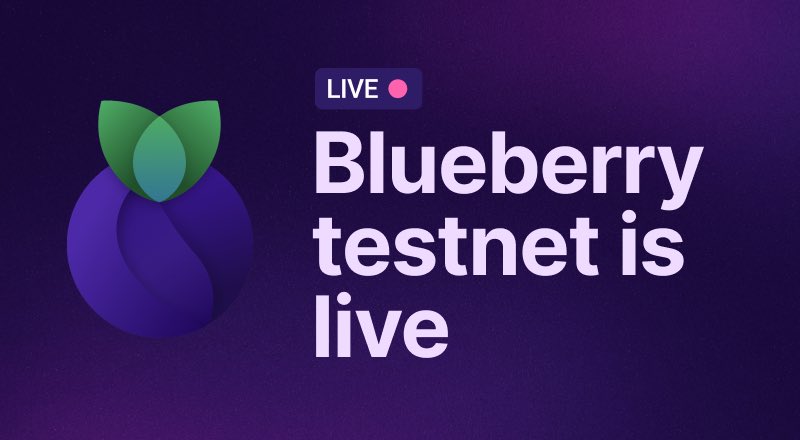 Native blockchain
Step-by-Step Guide ''Blueberry Protocol Testnet''
Check the Blueberry.garden website and click the Blueberry (not the "Enter") for an Easter egg (Hint- Being early has its rewards).
Head to the Blueberry Protocol Testnet & Connect your Metamask wallet, and switch to the "Goerli Test Network".
Have some $ETH Goerli Test tokens & Claim $USDC Test tokens from the Blueberry Faucet.
Now, click on the "Earn" tab & Open a new position.
Click on the "Lend" tab & Deposit some $USDC. Enter multi-step strategies that manage themselves in a single click. Borrow, deploy, and earn on autopilot with your preferred assets. Leverage can be applied optionally to boost the yield earned.
Join the Blueberry community on Discord & Provide Feedback on the "💡-your-ideas-feedback".

▪️ Read this Blueberry Medium article about how the protocol token ecosystem works, fundamental design improvements, and the coming Airdrop and lock drop events for early adopters to become the first hodlers. Importantly, the article also describes the go-to-market plans to bootstrap liquidity for the protocol, the "Lockdrop."

When using decentralized applications (ÐApps), it's critical to remember that YOU are responsible for the security of your digital assets!

Disclaimer: Investors should take the time to research any given product before they deposit or invest their funds (DYOR).
Estimated value
n/a
Blueberry Protocol - Unofficial Video Review