Featured
Sponsored
Bore Token (BORE) Airdrop
Bore Token Airdrop prize pool is worth $6000 of BORE tokens. Each user can earn up to a $3.85 rewards in BORE Tokens.

About Bore Token

BORE is a fork of core a non-inflationary cryptocurrency that is designed to execute profit-generating strategies autonomously with a completely decentralized approach. In existing autonomous strategy-executing platforms, the team is solely responsible for determining how locked funds are used to generate ROI. This is hazardous to the health of the fund as it grows, as it creates flawed incentives, and invites mistakes to be made. BORE does away with this dynamic and instead opts for one with decentralized governance and Deflationary Farming. BORE has only 10,000 tokens in supply.
How to join the Bore Token Airdrop?
Requirements to earn free crypto coins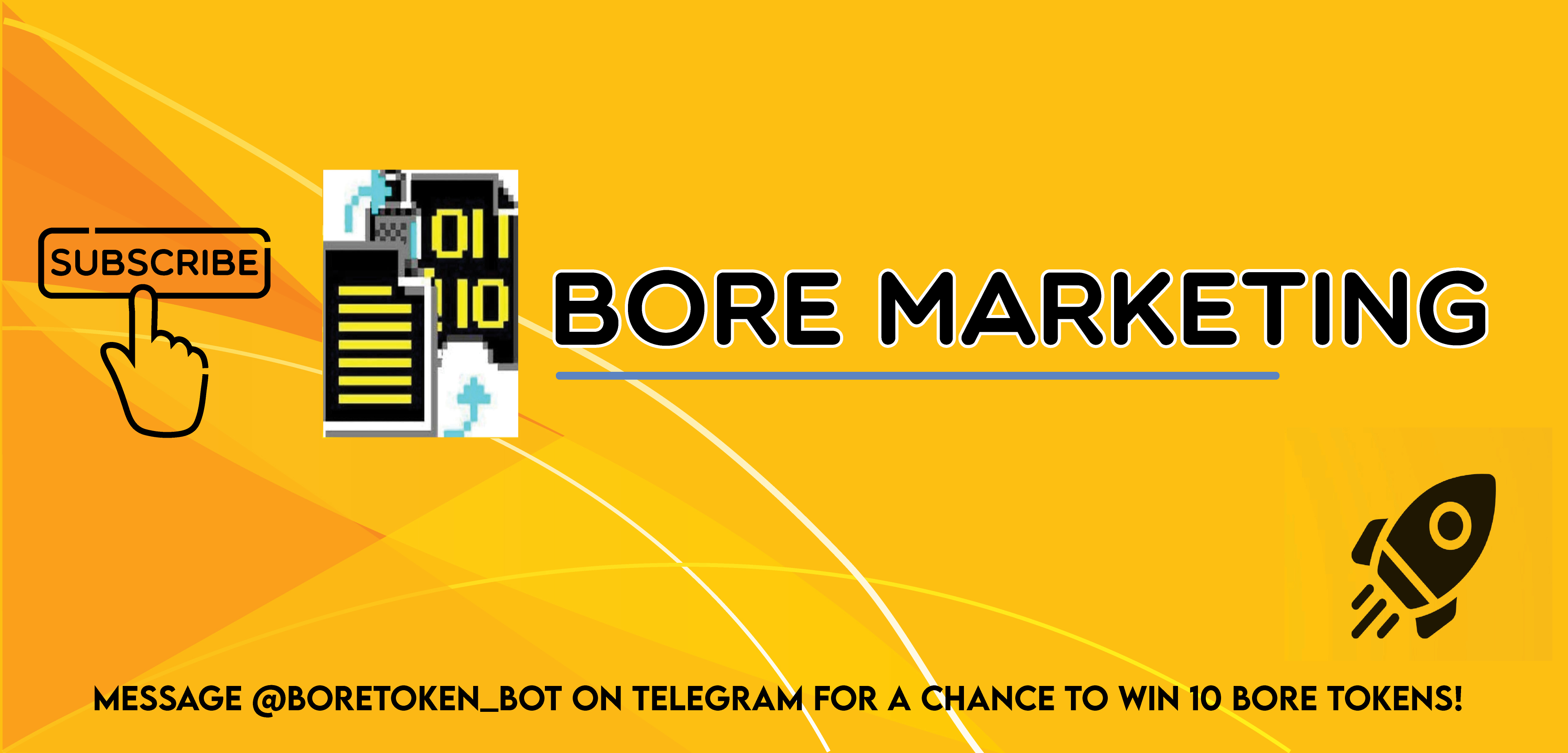 Native blockchain
Step-by-Step Guide ''Bore Token Airdrop''
Note: You need to complete all the tasks. Airdrop will be distributed by June 30th.
If you like Bore Token Airdrop, don't forget to like and comment below!
Disclaimer: Investors should take the time to research any given product before they invest their funds.
Estimated value
~$ 6,000 in total
Additional ICO information
Total Supply 10,000 BORE
Blockchain Standard Binance Smart Chain
Markets PancakeSwap