Closed
Unverified
CarrotSwap (CARROT) Airdrop
It looks like you are too late! This airdrop is closed
Looking for new airdrops?
Visit our Featured & New Airdrops pages.
CarrotSwap Airdrop is worth up to 249.86 CARROT tokens (~$ 250) if doing all task properly. Only First 1001 users can claim Airdrop. Hurry up!

About CarrotSwap

CarrotSwap ecosystem is a community-centred project aiming to rebuild all classes of financial services provided in traditional finance but through DeFi protocols. All solutions will be community-developed and all profits generated by the ecosystem will be automatically redistributed to all CARROT token holders.
CARROT uses the latest smart contract innovations to reward holders and also constantly add more buy pressure in the form of automated buy-backs. This is accomplished by taking a 5% "tax" from each transaction. 2,5% goes instantly to holders and 2,5% goes to a "buy-back" mechanism. This will create an ecosystem of constant rewards to holders. CARROT token is tradable on Uniswap.

Binance is the world's leading cryptocurrency exchange. Trade Now!
How to join the CarrotSwap Airdrop?
Tokens Per Airdrop up to 249.86 CARROT
Tokens Per Referral No Referral Program
KYC KYC is not a requirement
Requirements to earn free crypto coins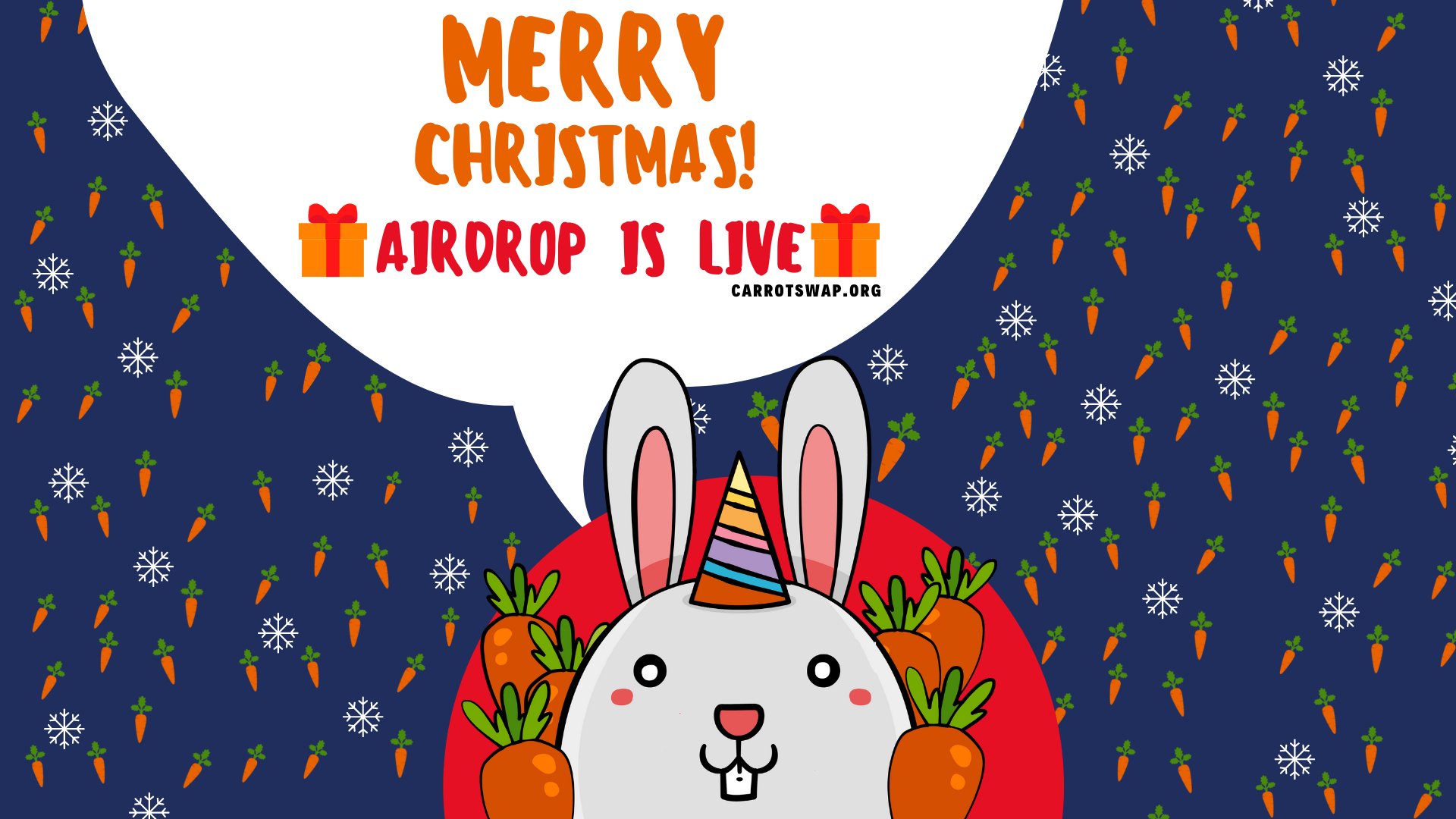 Native blockchain
Step-by-Step Guide ''CarrotSwap Airdrop''
Note: CarrotSwap is written 100% based on OpenZeppelin Standard, also tested Goerli Testnet Network but no audited yet, use at your own risk!

If you like the CarrotSwap Airdrop, don't forget to upvote and comment below.
Estimated value
~$ 250
Additional ICO information
Total Supply ~12,054,632 CARROT tokens
Blockchain Standard ERC-20 based Utility Token
Markets Uniswap.org