Verified
Cheelee ($CHEEL + NFT Glasses) Airdrop
Attention all Cheeleers! Get ready for the extraordinary Cheelee Airdrop, offering an astonishing $5,000,000 worth of $CHEEL tokens.
Immerse yourself in the captivating Cheelee platform and unlock bountiful rewards by watching short videos. Seize this incredible opportunity and claim your share!

About Cheelee

Cheelee is the ultimate short video app, offering users the opportunity to earn money while enjoying short videos. Cheelee's mission is to address the unfairness of users spending an average of 2.5 hours daily on social networks without receiving any compensation.
The platform has gained recognition from notable publications such as Forbes, Yahoo Finance, Cointelegraph, Hackernoon, Techbullion, and more.
$CHEEL serves as the governance BEP-20 token, empowering users to participate in future features voting and level up their NFT glasses. On the other hand, $LEE functions as the utility token for in-app payments and is earned while watching the feed.
How to join the Cheelee Airdrop?
Requirements to earn free crypto coins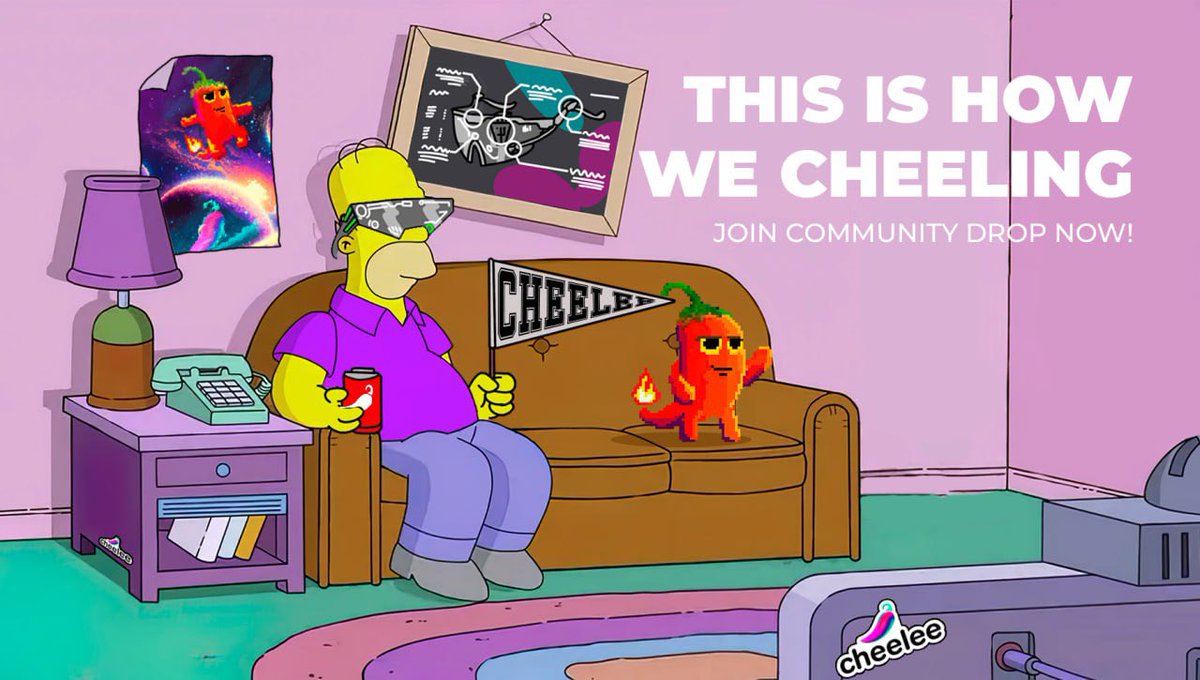 Native blockchain
Step-by-Step Guide ''Cheelee Airdrop''
Visit the Zealy-powered Cheelee Airdrop page.
Connect your Metamask wallet to Zealy and complete all tasks.
Download the Cheelee app, and sign up. Get your Starting NFT glasses for free and start to earn money by watching videos.
Fill out the Cheelee Drop form with your BEP-20 wallet address, and invite 3 friends.

▪️ Unleash the Cheelee app's potential, unlock a treasure trove of $CHEEL tokens, and experience abundant rewards. Explore videos, boxes, tokens, and NFT glasses waiting to be claimed. Embrace your role as the hero of the Cheelee Universe and seize this moment!

When using decentralized applications (ÐApps), it's critical to remember that YOU are responsible for the security of your digital assets!
Disclaimer: This content is not intended to be financial advice. Investors should take the time to research any given product before depositing or investing their funds.
Estimated value
~$ 5,000,000 Prize Pool
Additional ICO information
Total Supply 1,000,000,000 $CHEEL
Blockchain BNB Smart Chain
Markets PancakeSwap, BitMart, LBank, and Coinsbit
What is Cheelee and how does it work? - Video