Closed
Sponsored
CryptotipsFr (CRTS) Airdrop
It looks like you are too late! This airdrop is closed
Looking for new airdrops?
Visit our Featured & New Airdrops pages.
CryptotipsFr Airdrop is worth 12,000 CRTS tokens (~$ 1.800) in total. Top 1000 participants will get 10 CRTS tokens (~$ 1.50) each.
In addition, Three winners will be selected randomly to receive a prize with a maximum value of 1,000 CRTS tokens (~$ 150).

About CryptotipsFr
CryptotipsFr is an ecosystem which creates different projects, products by using CRTS erc20 token and NFTs on ERC1155. CRTS is a community token based on Erc20 protocol. The token offers 2 different Staking. Erc1155 and Erc20 Staking. You can also farm CRTS by adding liquidity on Uniswap. The CRTS Token will offer discounts on the Cryptotipsfriends platform, cryptotipsfriends.com shop.
You can earn free CRTS on many weekly, daily activities, games on the Telegram Community (Tip Bot). Also, there will be exclusive lotteries on cryptotipsfriends.com. CRTS is the first winner of the new Txbit coin vote.
How to join the CryptotipsFr Airdrop?
Total Airdrop Allocation 12k CRTS
Entries per Referral 10 extra entries
KYC KYC is not a requirement
Requirements to earn free crypto coins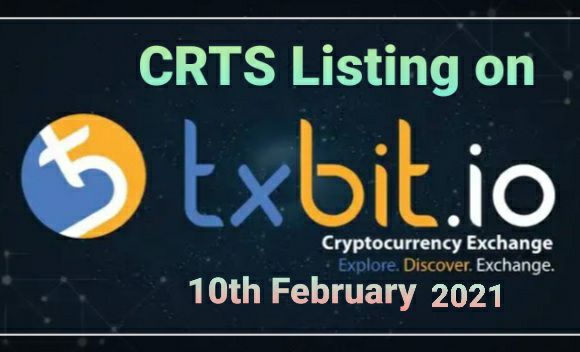 Native blockchain
Step-by-Step Guide ''CryptotipsFr Airdrop''
Visit the CryptotipsFr Airdrop page.
Perform different social tasks and earn entries.
Submit your Ethereum wallet address.
Share your referral link and get 10 extra entries for each referral. The participants who get the most entries will be more likely to win!
A total number of 12k CRTS tokens (~$ 1,800) are allocated for the airdrop! Top 1000 participants will get 10 CRTS, 1st winner: 1000 CRTS, 2nd winner: 300 CRTS and 3rd winner: 150 CRTS. Good Luck!
Disclaimer: Investors should take the time to research any given DeFi product before they invest their funds.

If you like the CryptotipsFr Airdrop, don't forget to upvote and comment below. ''Buy Bitcoin with Credit Card''
Estimated value
~$ 1.50 + Contest
CryptotipsFr Video