Sponsored
CryptotipsFriends ($CRTS & NFTs) Airdrop
CryptotipsFriends Airdrop is worth Free $CRTS tokens (~$ 700) in total & 500 lucky participants earn a free ERC-1155 NFT. Enter to win exclusive prizes by CryptotipsFriends.com!

About CryptotipsFriends

CryptotipsFriends is an ecosystem that creates different projects, products by using CRTS erc20 token and NFTs on ERC1155. CRTS is a community token based on the ERC-20 protocol. The token offers 2 different Staking. Erc1155 and Erc20 Staking. You can also farm CRTS by adding liquidity on Uniswap. The CRTS Token will offer discounts on the Cryptotipsfriends platform and shop.
You can earn free CRTS on many weekly, daily activities, games on the Telegram Community (Tip Bot). Also, there will be exclusive lotteries on CryptotipsFriends.com. $CRTS is already tradable on Biswap.org
How to join the CryptotipsFriends Airdrop?
Requirements to earn free crypto coins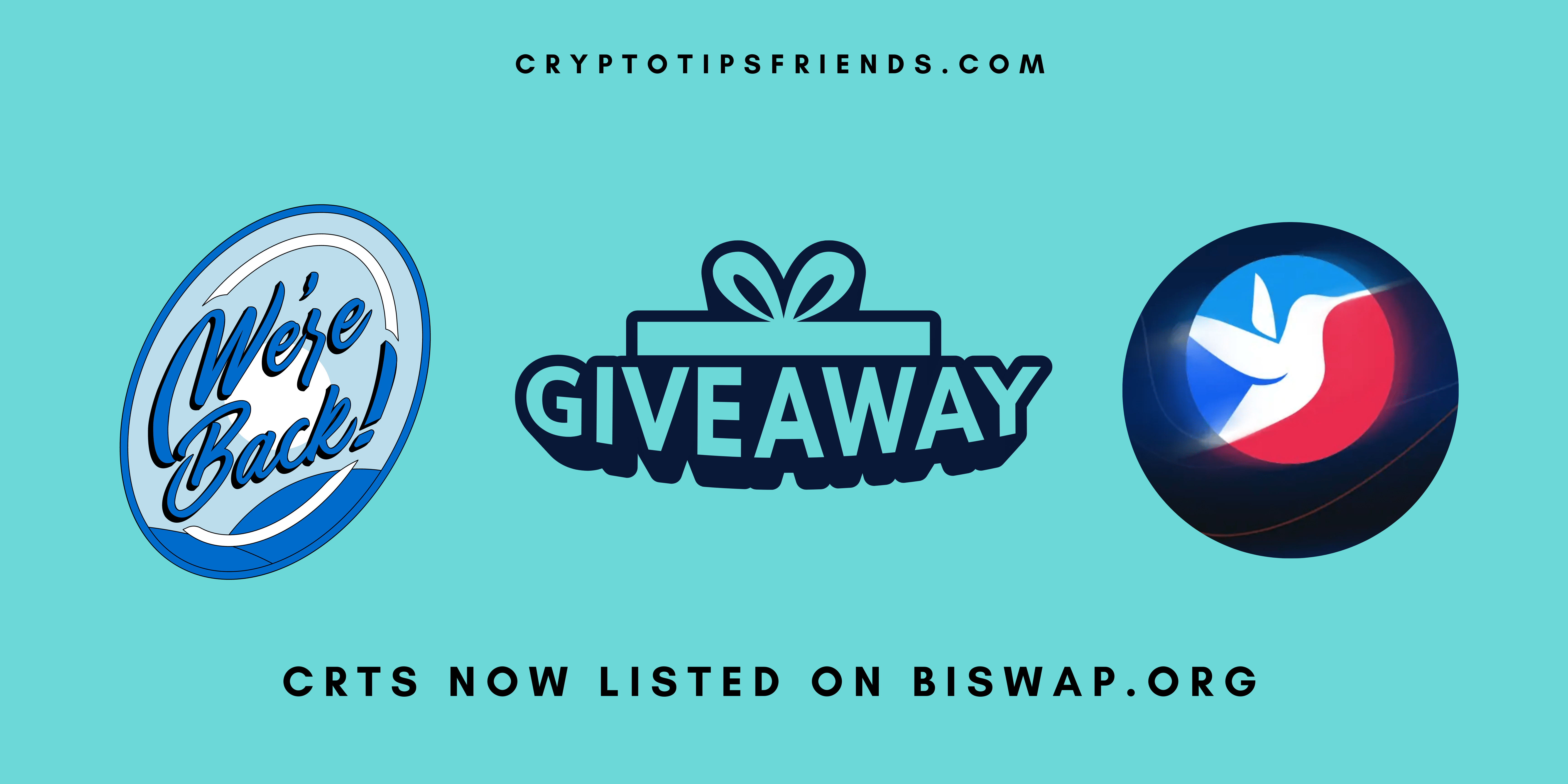 Native blockchain
Estimated value
n/a
Cryptotipsfriends Video