Unverified
CryptoWarZ (WarZ) Airdrop
CryptoWarZ Airdrop is worth 500,000 WarZ tokens to the incentivised testing program which is about $50,000 in current USD value. Also, invite friends to earn 50 WarZ tokens per referral.

About CryptoWarZ

CryptoWarZ has been in development for over a year creating a unique staking method combined with token consumption models that will allow for constant token generation, liquidity creation, and accelerated, yet sustainable, the token value increases over time. CryptoWarZ is offering an airdrop program to test its contracts and website prior to launch that will allow testers access to token generation functions upon launch.
How to join the CryptoWarZ Airdrop?
Total Airdrop Allocation 500,000 WarZ
Tokens Per Referral  50 WarZ per referral
KYC KYC is not a requirement
Requirements to earn free crypto coins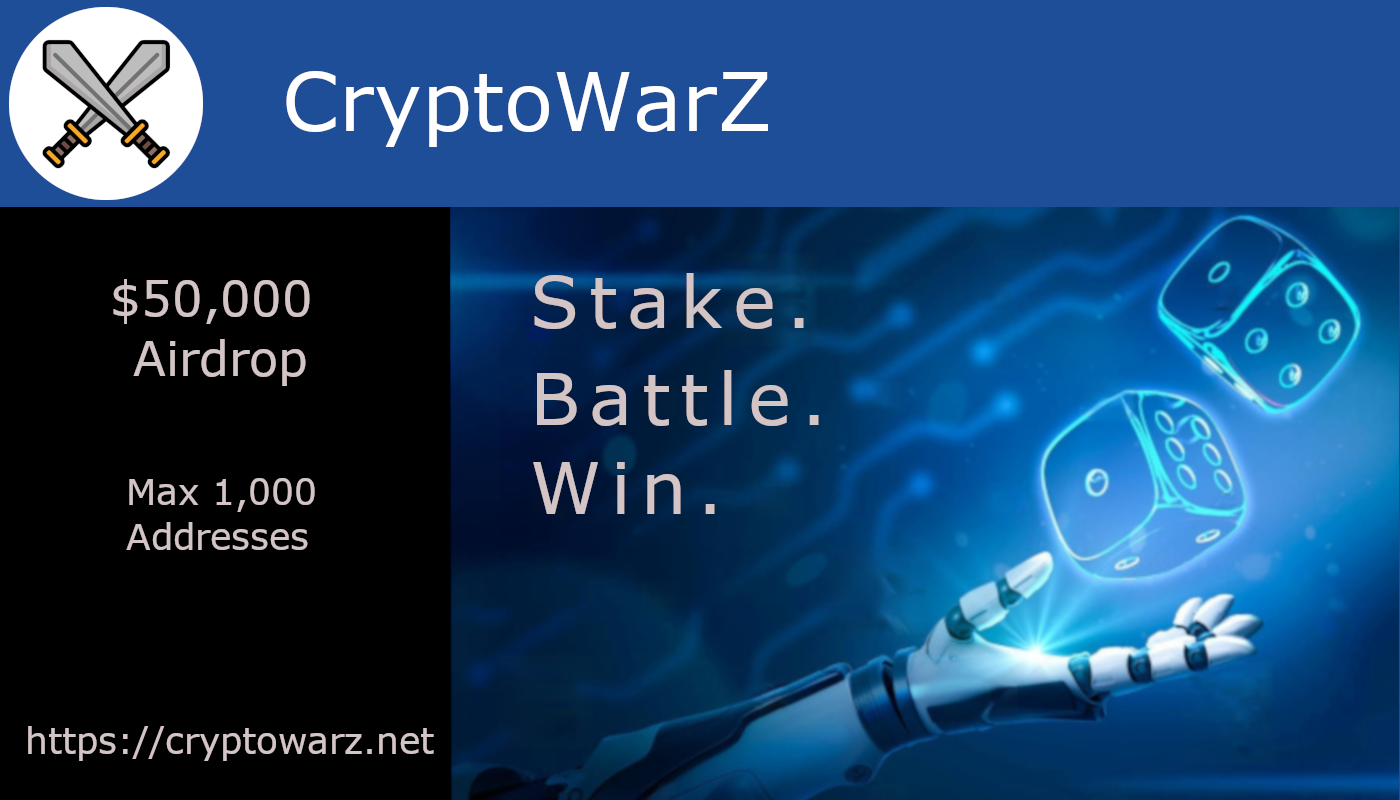 Native blockchain
Step-by-Step Guide ''CryptoWarZ Airdrop''
Visit the CryptoWarZ Airdrop page.
Register for the CryptoWarZ Beta program. They will only be accepting the first 1000 qualifying registrants.
The testing program will be 2 phases. Each phase will run for 2-3 weeks. The timeline may adjust as feedback from the community is received:
-- Core User Features and Community Development
-- Security & Optimizations
If you like the CryptoWarZ Airdrop, don't forget to like and comment below!

Note: we labeled this airdrop as 'unverfied' because this airdrop is a beta-test for the CryptoWarZ platform. The team is anonymous.
Estimated value
~$ 100,000 prize pool