Closed
Verified
Defina Finance x TheForce.Trade (Defina) Airdrop
It looks like you are too late! This airdrop is closed
Looking for new airdrops?
Visit our Featured & New Airdrops pages.
Defina Finance x TheForce.Trade Airdrop is worth 20 $USDT each for 100 lucky winners.
In addition, you can complete Defina's Discord Mission 1–3 to earn an NFT Mystery Box Giveaway.

About Defina Finance & TheForce.Trade
Defina Finance is a fascinating blockchain game that combines the concept of DeFi and NFT. Players are able to buy or collect various NFT Mystery Boxes to get champions/weapons as well as fight and enhance their champions to learn skills in numerous game scenarios. The game allows players to participate DeFi yield farming, earn abundant on-chain earnings while enjoying a fun and strategic card game with PVP and PVE modes. Players can also earn Defina tokens from winning the tournaments. Token rewards will be given based on the tournament ranking.
TheForce.Trade is a data aggregator platform that utilizes customizable smart contracts to simplify the investment process for DeFi and NFT users of all levels. The platform provides users with all the data and automation tools they need to maximize returns from yield farming and NFT collections. More specifically, the platform offers services including yield aggregator, exchange aggregator, auto-compounding yield farming, NFT drops, NFT Mystery Boxes, NFT farming and lending.
How to join the Defina Finance x TheForce.Trade Airdrop?
Requirements to earn free crypto coins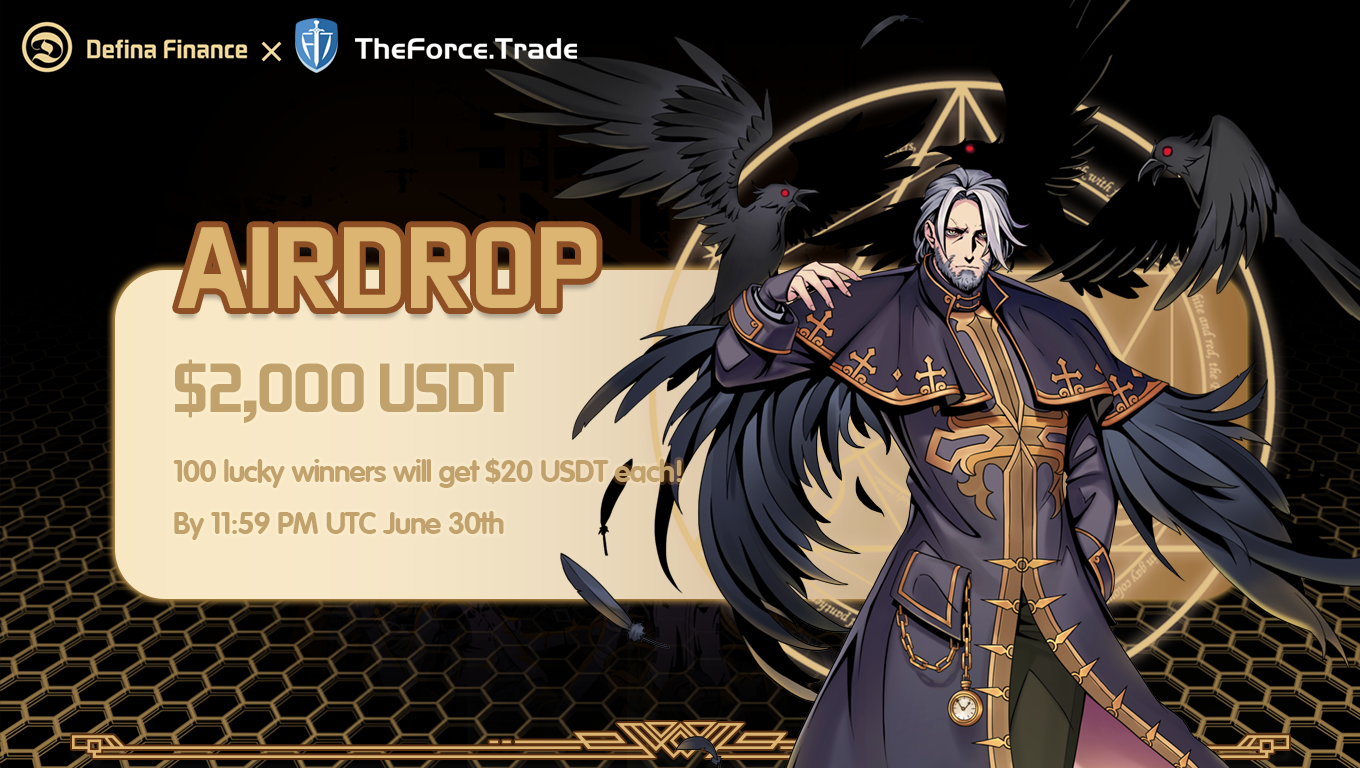 Native blockchain
Estimated value
~$ 2,000 Prize pool
TheForce Trade (FOC) - CRYPTO NEWS Video