Verified
DragonMaster ($DMT) Airdrop
DragonMaster Airdrop is worth 1,500 $DMT tokens for 300 randomly selected winners to celebrate the official opening of the Free Mode of DragonMaster to the public.
DragonMaster now allows anyone to join the game for free easily just with a smartphone by earning $DMT tokens through daily tasks and season rankings, as well as participating in invitation events to earn more income.

About DragonMaster

DragonMaster is the first blockchain-based Metaverse game that blends RTS, MOBA, Collection, and Play-to-Earn gameplay.
The land system will be introduced in the future, allowing players to freely develop their own home towns, defend against opponents through appropriate deployment, empower themselves through battles and resource plundering, and engage in group engagements.
How to join the DragonMaster Airdrop?
Total prize pool 1,500 DMT + Invitation Events
Number of winners 300 people will be randomly selected
Airdrop End Date 27th July 10:00 AM UTC
Requirements to earn free crypto coins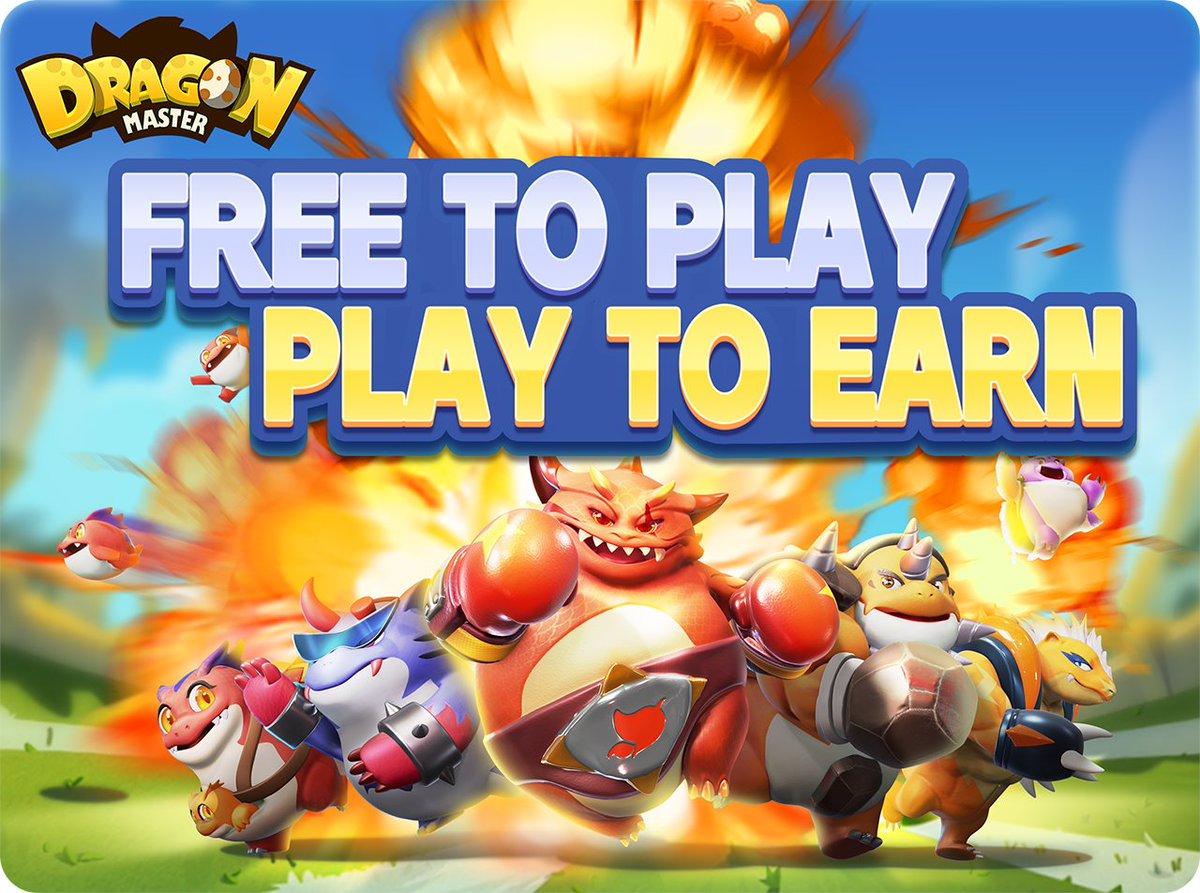 Native blockchain
Step-by-Step Guide ''DragonMaster Airdrop''
Login to the DragonMaster Airdrop page.
Follow @Dapdap & @DragonMaster on Twitter.
View DragonMaster Free Mode events.
Register as a DapDap user.
Join DragonMaster for Free to Play and Earn.
Submit your Polygon wallet address & Invite friends to earn extra entries.

▪️ Rewards will be released within two weeks after the event ends. Good Luck!

How to earn in Free-Play-Mode:
Get your wallet ready, Bind your email, and download the DragonMaster game.
Earn tokens through daily tasks and season leaderboards.
Earn scholarships through the personal rental system.
Get additional airdrops and rewards through the following invitation events. When certain conditions are met, they will get the chance of random airdrops. The airdrop will contain rare special dragons and new NFT skins which will be released soon!
(Note: Newbie players entering the game will have a set of white dragons which can be used for battles. After winning, they will receive trophies but no token rewards.)

Like and share the DragonMaster Airdrop on your favourite SM!
When using decentralized applications (ÐApps), it's critical to remember that YOU are responsible for the security of your digital assets!
Disclaimer: Investors should take the time to research any given product before they invest their funds (DYOR).
Estimated value
n/a
Additional ICO information
Max Supply 1,000,000,000 $DMT
Blockchain Nework Polygon
Markets QuickSwap.exchange
How To Play Dragonmaster | Play To Earn Tutorials