Featured
Verified
Dukascoin (DUK+) Airdrop
Dukascoin Airdrop is worth 5 DUK+ tokens (~€ 5). Share your referral code to earn 5 DUK+ tokens (~€ 5) for every referral.
About Dukascoin
Dukascoin is the first worldwide ICO of a strictly regulated bank. The initial purpose of the Dukascoin introduction is to reward new users of Dukascopy Connect 911 messenger and the associated Mobile Current Accounts (hereinafter referred to as MCA accounts) of the Bank. The Dukascoin, designed as a crypto means of payment, will be issued in limited quantity to serve as both payment and speculation. The Dukascoin is expected to gain in value due to a limited supply and to being the first crypto currency in the Swiss banking industry. The Bank's mission is to bring innovation and digital technologies into a stable and strictly regulated Swiss banking industry for the benefit of the Bank's clients from around the World.
How to join the Dukascoin Airdrop?
Tokens per airdrop 5 DUK+
Tokens per referral 5 DUK+
Token Value 1 DUK+ = € 1
Requirements to earn free crypto coins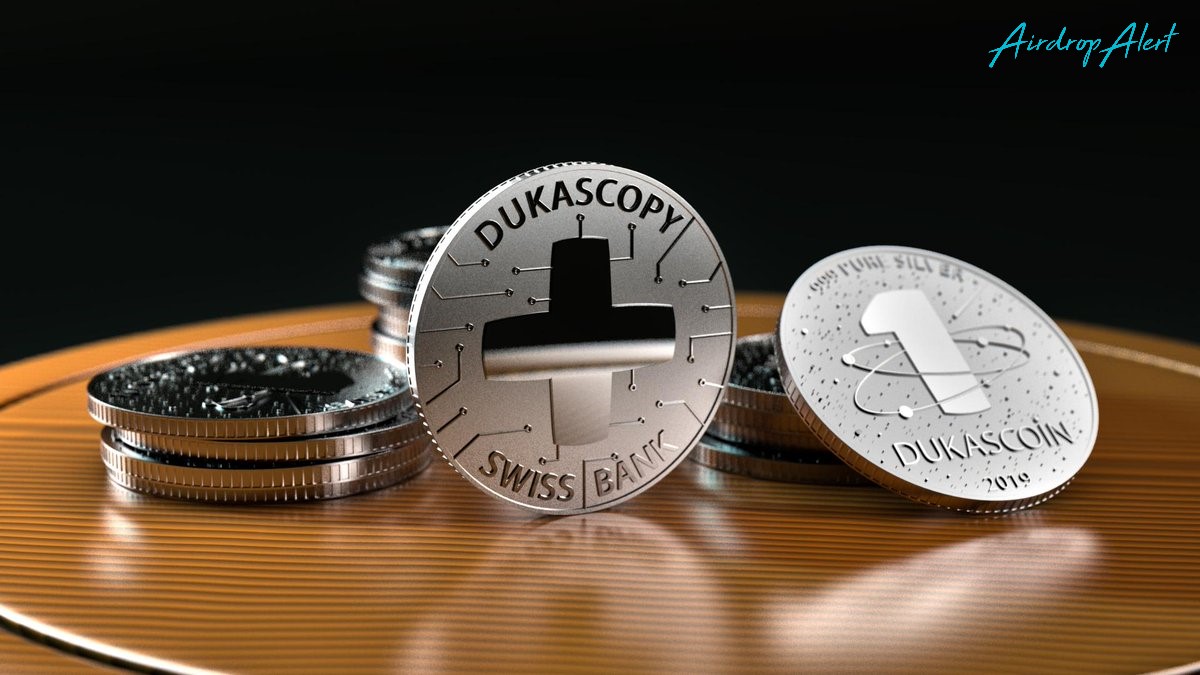 Native blockchain
Step-by-Step Guide Dukascoin Airdrop
Download the Dukascoin App here, available for Android and iOS.
Open te app, register using your mobile number & verify your mobile number.
Click on ''BANK'' at the bottom of the page.
Compleye KYC & pass the video identification. Your account needs to be approved, due high traffic this can take a while.
5 DUK+ tokens will be added to your account.
Share your referral code to earn 5 DUK+ tokens for every referral. Your code will be visible in the settings secion after your account is approved.
Note: you can withdraw your rewards (to credit card for example).
If you like the Dukascoin Airdrop, don't forget to upvote and comment below.
Estimated value
~€ 5 + referral
Additional ICO information
Token Ticker DUK+
Total supply 20,000,000,000 DUK+
Blockchain technology Ethereum
Dukascoin Video