Verified
Bull BTC Club ($BBC)
Bull BTC Club is celebrating the listing of $BBC on Huobi Global with a giveaway worth $5,000 in $BBC tokens.

About Bull BTC Club

Bull BTC Club is a Hashrate service platform integrating bitcoin Hashrate distribution and multiple financial derivatives of Bitcoin.
Bull BTC Club NFTs anchor real BTC computing power. Each NFT can be staked on the Bull BTC Club website to obtain real Bitcoin mining profits. NFT of different rarity corresponds to different bitcoin computing power.
Bull BTC Club cooperates with large bitcoin mining pools, mining machine manufacturers, mining plants and power suppliers around the world, and served with BTC Hashrate mystery box, Hashrate NFT, BTC machine gun pool, BTC lending and other diversified BTC financial derivatives, bringing a systematic BTC Hashrate mining and financial derivatives value-added services to users.
How to join the Bull BTC Club ?
End Date 24 January @ 12:00 UTC
Requirements to earn free crypto coins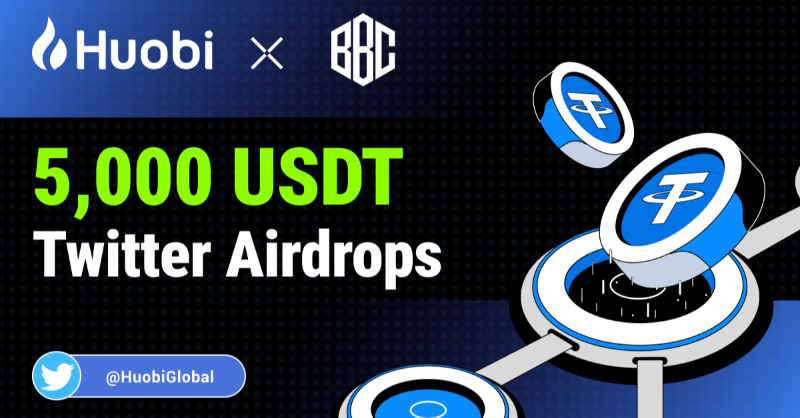 Native blockchain
Step-by-Step Guide ''Bull BTC Club Giveaway''
Head to the Bull BTC Club Airdrop form.
Follow @BullBTCClubNFT & @HuobiGlobal on Twitter.
Like and retweet this Tweet & Tag 2 friends.
Submit your Huobi UID & Fill in the form.

▪️ $5,000 worth of $BBC tokens will be shared among eligibe participants. Good Luck!

When using decentralized applications (ÐApps), it's critical to remember that YOU are responsible for the security of your digital assets!

Disclaimer: Investors should take the time to research any given product before they deposit or invest their funds (DYOR).
Estimated value
~$ 5,000
Crypto Bulls NFT Club - Video