Unverified
Cryptoblades (SKILL)
Over $1,200,000 rewarded! Deposit BNB or other crypto and play to earn NFT's or SKILL tokens.
About "Cryptoblades"
Cryptoblades is a RPG game on the Binance smartchain that allows you to play to earn. You can expect to team up and fight enemies to earn points and rewards. Explore the land and show your skill to other players. Use your SKILL tokens to craft weapon NFT's or to convert it to crypto or fiat. The game has an in-house NFT marketplace where NFT's can be traded, sold or bought. The SKILL token can be bought from exchanges and used in the ecosystem, staking SKILL gives you acces to extra rewards in the form of SKILL that can be converted to $. The minimum recommended amount to start playing the game is 4.6 - 10 SKILL.
The game has been made easy accesible for anyone, because you can buy the SKILL tokens using your own wallet or an exchange like Binance or Coinbase etc. In addition, they provide a 'Getting Started from Scratch' guide so that any player can start playing to earn instantly. It is posible to earn $100's of dollards per month just by playing Cryptoblades!
How to join the Cryptoblades ?
Players >7.900 players daily
Rewards >1.200.000
NFT Craft, trade and sell NFT's
Requirements to earn free crypto coins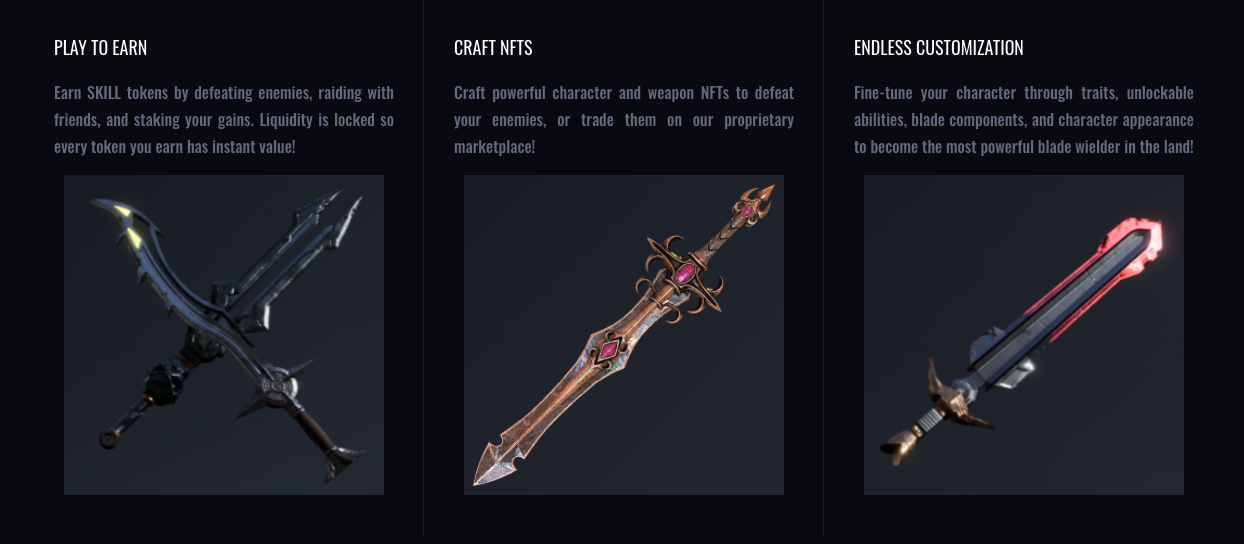 Native blockchain
Step-by-Step Guide ''Play to earn Cryptoblades''
Go to the website
Pres "+" to buy SKILL
After you get redirected, click on 'Connect a wallet'
Buy crypto on an exchange
Go to Apeswap to swap for SKILL tokens
Proceed to Cryptoblades and ensure your wallet is connected by looking at "Balance" of SKILL in the top right corner of your screen.
Mint your first character and start playing to earn!
If you like Cryptoblades, don't forget to like and comment below!
Disclaimer: Investors should take the time to research any given product before they invest their funds.
Estimated value
n/a