Verified
Formacar ($NFT PASS FreeMint)
Formacar Crypto Special Giveaway is LIVE now! The event will give away a whitelist of Formacar Action NFT Pass to all participants. Don't miss it!
Formacar Crypto is a new trend among automotive metaverses. The main project which was released in Alpha-state (Dec 2022) is Formacar Action, the first racing mobile Game-Fi app with P2E & Drive2E elements.

About Formacar

Formacar is a global car-themed IT project with a deeply developed proprietary architecture that unites car-related services for private users and businesses. It uses proprietary architecture, 3D and AR technologies, and a team of experts with eight years of experience to offer a platform for car enthusiasts.
The platform includes a website and mobile apps for iOS and Android with features such as a 3D Configurator, AR mode, news section, car parts catalog, social network, and Ads section.
How to join the Formacar ?
Winner Selection Method Auto-Qualifier
Winner Announced In Real Time
Deadline Feb 10th, 2023 @ 12:00 UTC
Requirements to earn free crypto coins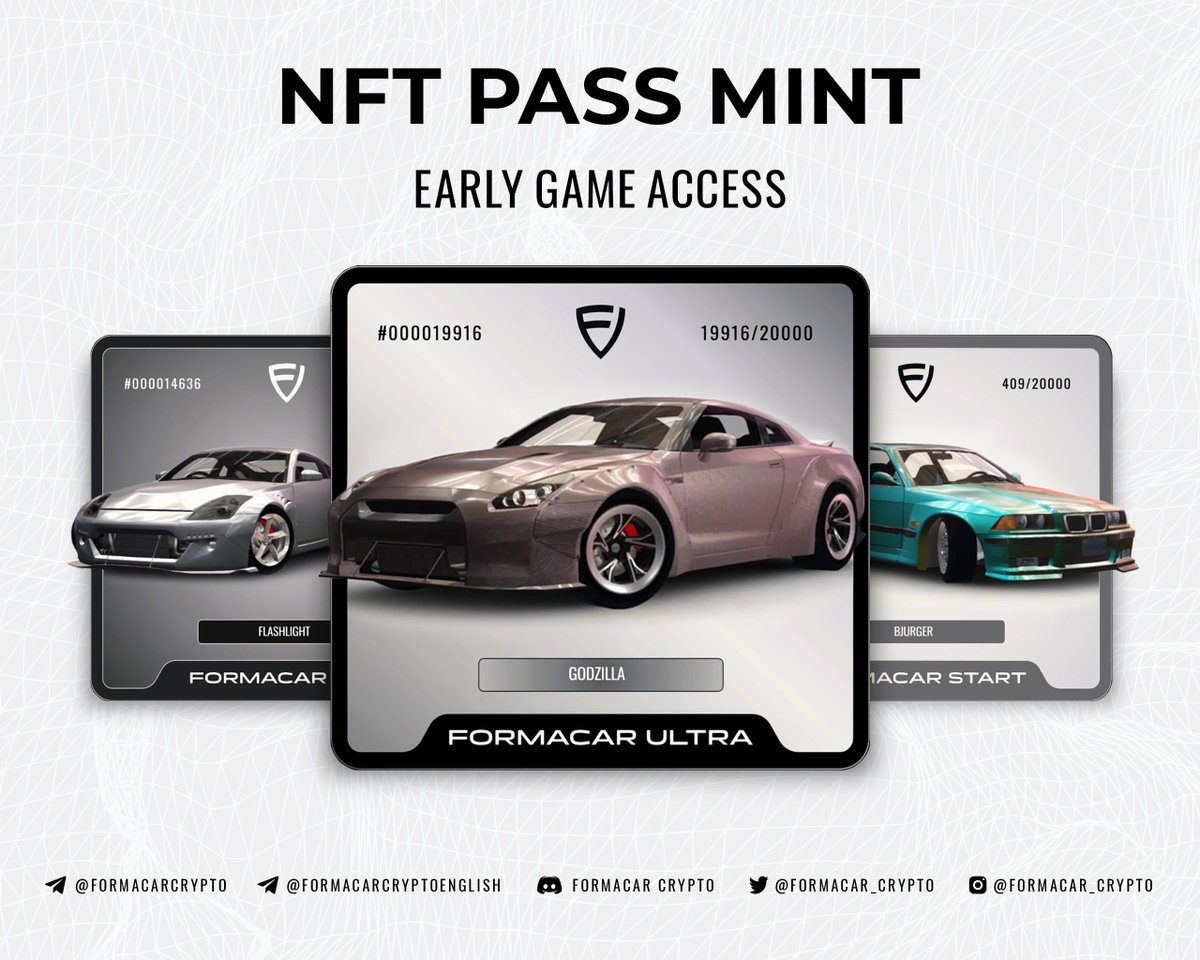 Native blockchain
Step-by-Step Guide ''Formacar Crypto Giveaway''
Connect your wallet to the Formacar Crypto Giveaway page, powered by TaskOn.
Follow @Formacar_Crypto on Twitter + Quote Tweet & Tag 3 friends.
Join Formacar Crypto on Discord.
Follow @TaskOnxyz on Twitter & Join on Discord.
All participants who finish the tasks can get the invite code for Free Mint!

▪️ Formacar Action NFT Pass hodlers are already actively participating in the alpha testing of the first open version of the game. In Formacar Action, you get rewards for in-game achievements and races won. Experience points are awarded regardless of your performance on the track. You can use them to upgrade your car or your garage. Good Luck!

When using decentralized applications (ÐApps), it's critical to remember that YOU are responsible for the security of your digital assets!

Disclaimer: Investors should take the time to research any given product before they deposit or invest their funds (DYOR).
Estimated value
n/a
Formacar - Trailer