Verified
Fusionist - Endurance ($ACE)
Fusionist's mainnet will be launched on 30th Jan! There will be 7 ways to become an early adopter and earn $ACE tokens, the native token of Endurance — for Free.
BOATs will be available to purchase with $ACE tokens giving the user special perks and increasing the hodler's $ACE earning potential.

About Fusionist & Endurance

Fusionist started with Alpha Prestige, a centralized user engagement reward system, which successfully got over 130k high-quality web3 users.
Endurance is the decentralized upgrade of Alpha Prestige built on its own sidechain. Endurance will not only be used by Fusionist but by partners and other games in the future.
$ACE is the main token of Endurance, with the goal of allowing users to engage and earn. BOAT stands for Bound On-Chain Achievement Token, which are non-transferable and non-tradable tokens that represent hodlers' on-chain reputation.
How to join the Fusionist - Endurance ?
Requirements to earn free crypto coins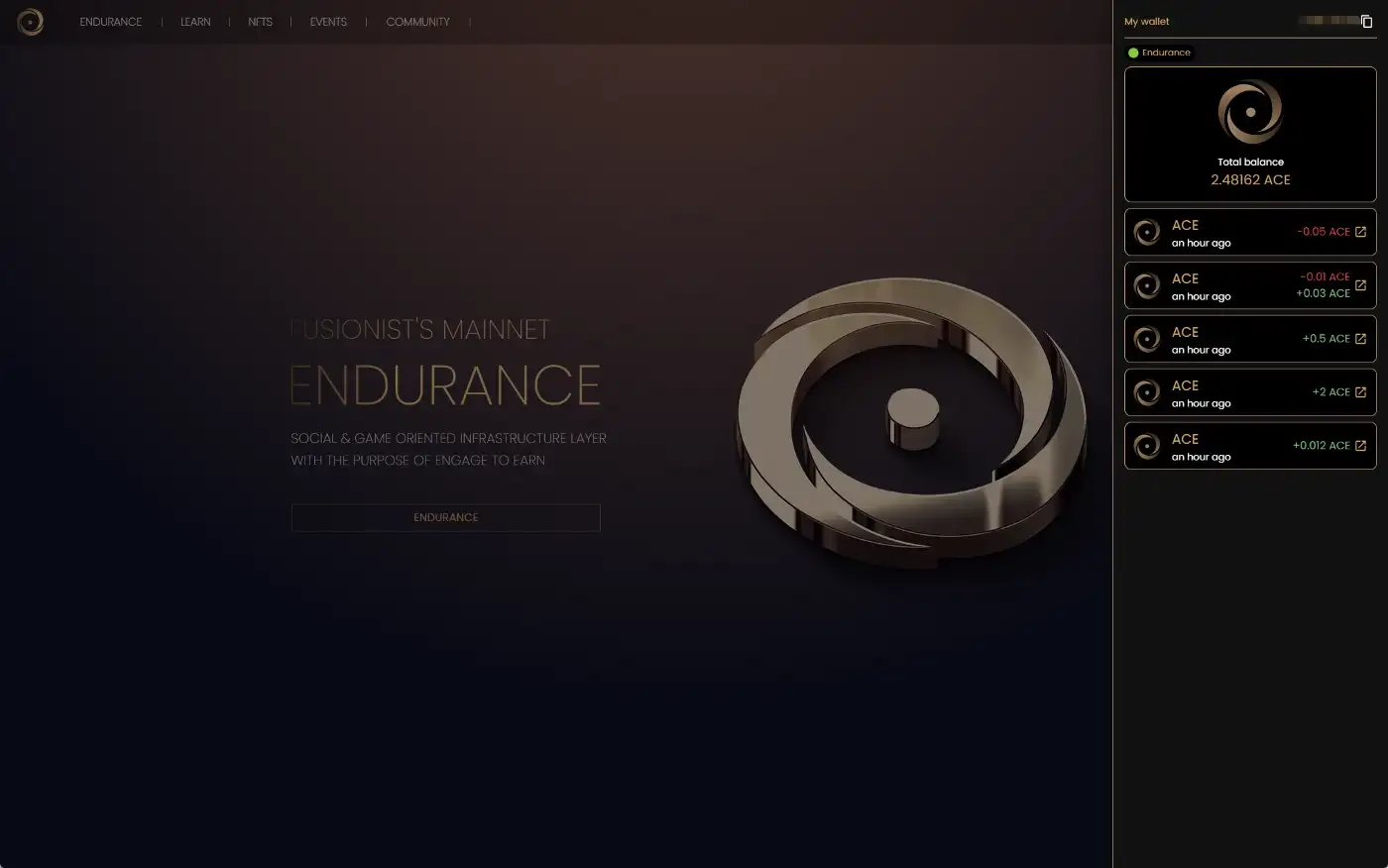 Native blockchain
Step-by-Step Guide ''How to earn $ACE''
▪️ When holding multiple of Alpha Prestige, an equal number of multipliers of $ACE will be awarded, no cap limited. The default effective cap number for Quartan Prime and BiMech is 3, but they all have BOAT to increase the cap up to 6.
▪️ One of the primary use cases of BOAT is to enhance the daily earning potential of ACE, as well as provide various game-related advantages and benefits. BOATs are not stackable. Only the highest level BOAT will be effective at any given time. As an example, by holding a Snowflake level 1 BOAT, users can earn an additional 0.1 ACE each time they use ACE Pump.

* More in-depth information about $ACE token full Tokenomics will be released in the near future. Join Fusionist on Discord to stay up to date!

When using decentralized applications (ÐApps), it's critical to remember that YOU are responsible for the security of your digital assets!

Disclaimer: Investors should take the time to research any given product before they deposit or invest their funds (DYOR).
Estimated value
n/a