Sponsored
MechCraft World ($MECHCRAFT)
MechCraft World is giving away Free NFTs to the TOP winners to celebrate the game release. These NFTs provides access to the MechCraf Metaverse Journey!

About MechCraft World

MechCraft is a Sci-Fi fantasy tower defence game where you assemble your own defenders to defeat the incoming threats. Earn rare treasures useful for upgrading your Mech Units, become a legend through intense PvP arena Battles, and join open tournaments for real money prizes.
In the PvP mode, gamers play against another gamer to defend their own gate. Every round of battle come with a wave of monsters and a boss fight, killing monsters and bosses will generate Mana which is needed to merge and power-up cards.
How to join the MechCraft World ?
Requirements to earn free crypto coins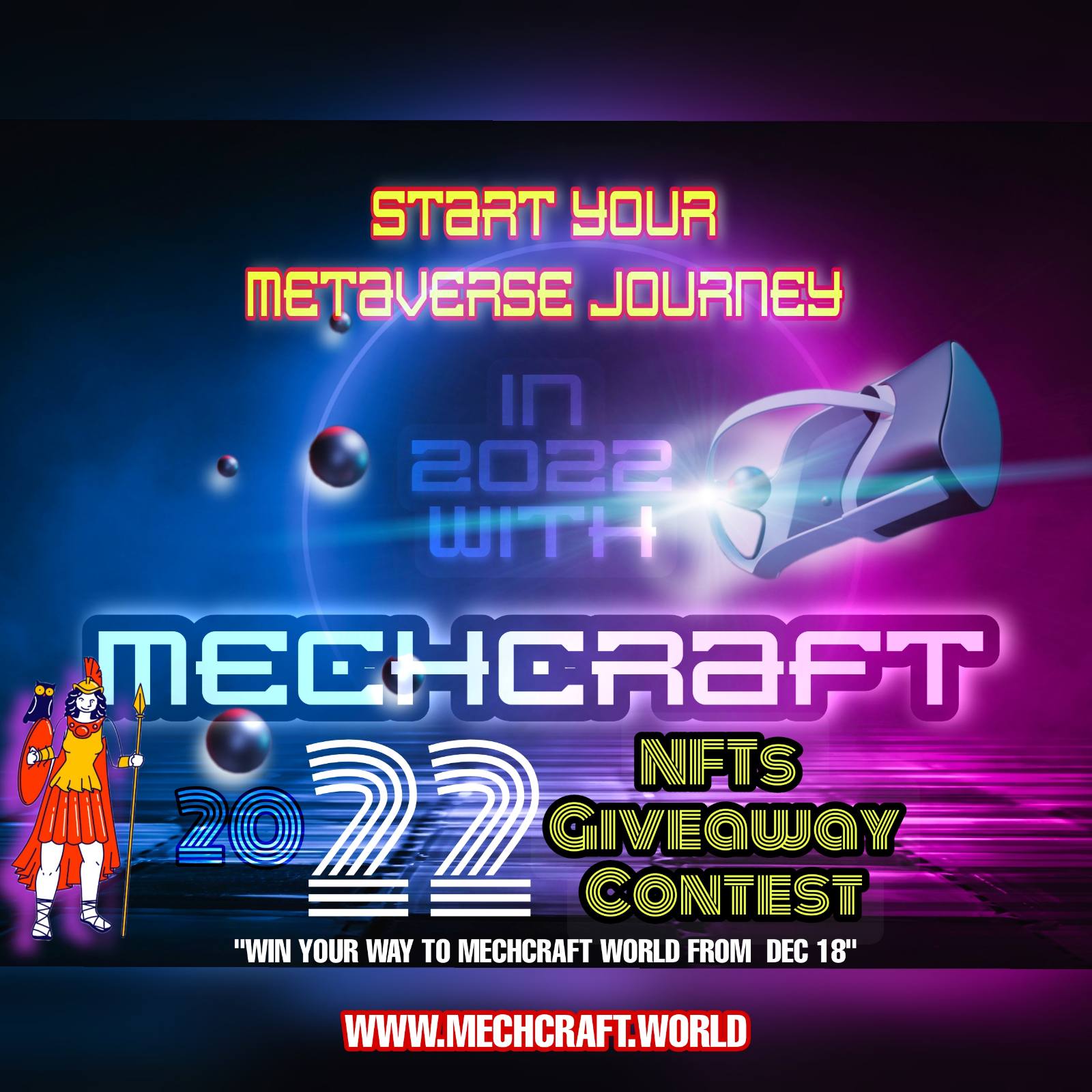 Native blockchain
Step-by-Step Guide ''MechCraft World NFT Giveaway''
Login to the MechCraft World NFT Giveaway page.
Join MechCraft World on Discord.
Follow @MechcraftWorld on Twitter & Retweet this Tweet and @tag 3 friends.
Follow MechCraft World on the Telegram channel.
Like MechCraft World on Facebook.
Subscribe to the MechCraft World YouTube channel.
Complete additional tasks and refer friends to earn extra entries.
Like and share the MechCraft World NFT Giveaway on your favourite SM!
When using decentralized applications (ÐApps), it's critical to remember that YOU are responsible for the security of your digital assets!
Disclaimer: Investors should take the time to research any given product before they invest their funds (DYOR).
Estimated value
n/a
MechCraft - Official Video