Verified
NuLink ($NLK)
Join NuLink's UEFA Final Prediction Contest! Predict the Champions League Final outcome on June 10 and win 100 NFT badges and a share of 10,000 $NLK. Show your football prediction skills!

About NuLink

NuLink is a decentralized platform that provides privacy-preserving technology for decentralized applications. It integrates various cryptographic techniques, such as Zero-Knowledge Proof, Proxy Re-Encryption, Identity-Based Encryption, Attribute-Based Encryption, and Fully Homomorphic Encryption. With NuLink, users can access multiple storage and blockchain solutions through a single API.
NuLink offers an out-of-the-box solution for developers, making it easy to build applications with strong security and privacy practices. It enables secure data sharing, storage, and computing in fields like healthcare, decentralized finance, social networks, and digital rights management. The platform consists of layers for application, cryptography, storage, blockchain, and a watcher network for relaying information.
How to join the NuLink ?
Requirements to earn free crypto coins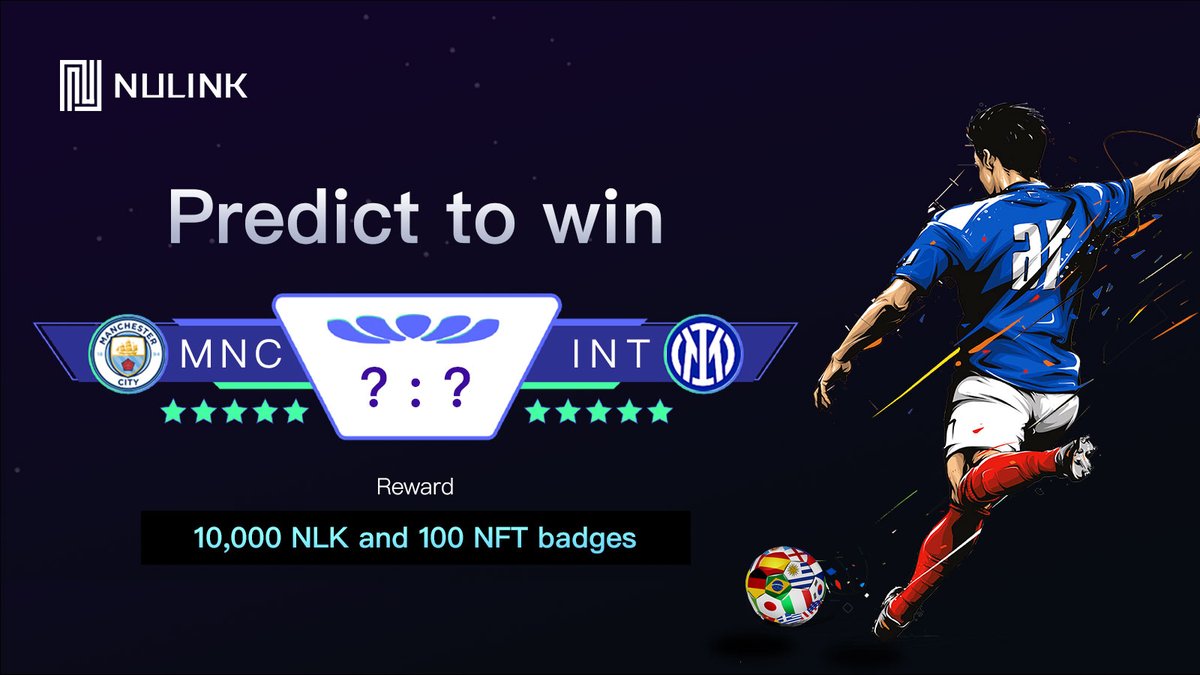 Native blockchain
Step-by-Step Guide ''UEFA Final Prediction Contest''

▪️ Stand a chance to win 100 NFT badges and 10,000 $NLK by predicting the Champions League Final outcome on June 10, at 19:00 UTC. Good luck!
* Stay updated on the NuLink Testnet campaign and exciting $NLK token rewards by joining the NuLink Discord.

When using decentralized applications (ÐApps), it's critical to remember that YOU are responsible for the security of your digital assets!
Disclaimer: This content is not intended to be financial advice. Investors should take the time to research any given product before depositing or investing their funds.
Estimated value
N/A
Additional ICO information
Total Supply 1 Billion $NLK
Blockchain BNB Smart Chain
Markets TBA
Solution for Encrypted NFT - NuLink Video