Verified
zkApe x OKXweb3 ($OKX Football NFTs)
zkApe is giving away 200 OKX Football Cup NFTs to zkApes to celebrate the upcoming partnership with @OKXweb3.
OKX Football Cup NFTs are ERC-1155 tokens issued on the Ethereum network. You can mint up to 3 NFTs of the 32 national football teams that qualify for the 2022 FIFA World Cup for Free. When the football teams win a match, their NFTs will appreciate in value on the secondary market. Sell their NFTs if you think it's the right moment to take rewards and exit games. You need to stake 0.01 $ETH for each free mint to back your favorite team(s). Your stakes can be redeemed after the event ends.

About zkApe & OKXweb3

zkApe is an NFT project built on zkSync layer2. They are developing 9999 dynamic NFTs (dNFT), every APE is original and unique. zkApes will develop into a metaverse ecosystem, which they call Apeverse, NFT staking, debit and credit, auction, the minigame will online in the near future. ApeX is an AMM protocol for NFTs, which means that users buy from or sell into liquidity pools instead of directly trading between themselves. If you're familiar with Uniswap, it's a similar concept but for NFTs. zkApe will have a native token soon!
OKX is one of the World's Most Powerful Web3 Portal, founded in 2017. OKX innovatively adopted blockchain technology to reshape the financial ecosystem by offering some of the most diverse and sophisticated products, solutions, and trading tools on the market. Trusted by more than 20 million users in over 180 regions globally. In addition to its world-class DeFi exchange, OKX serves its users with OKX Insights, a research arm that is at the cutting edge of the latest trends in the cryptocurrency industry.
How to join the zkApe x OKXweb3 ?
Requirements to earn free crypto coins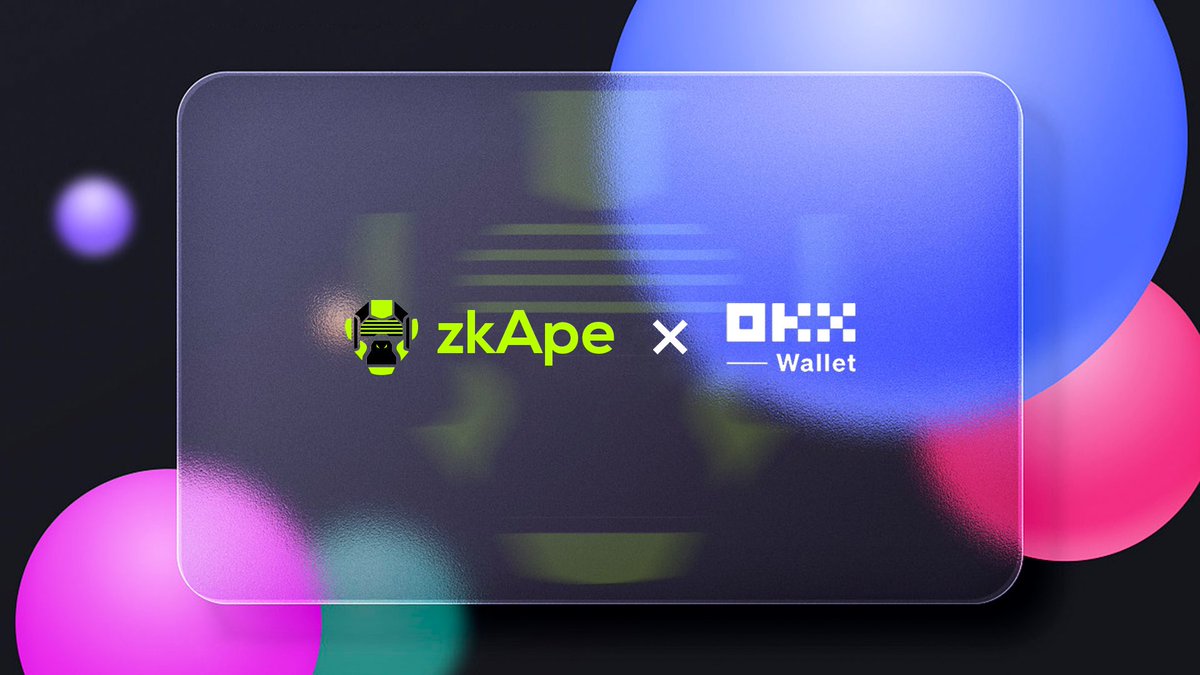 Native blockchain
Step-by-Step Guide ''ZkApe x OKX Football Cup NFT Airdrop''
Head to the ZkApe x OKX Football Cup NFT Airdrop form.
Join zkApes on Discord.
Download OKX Mobile App or use Desktop.
Switch to the Wallet model or Press "Connect Wallet", then "Create a wallet" OR "Import wallet" + Select Ethereum and copy your 0x address.
Fill up the Google form and you will receive the OKX Football Cup NFT within 48 hours.

▪️ In addition, you can join the OKX web3 Twitter Space Giveaway worth 100 OKX Football NFTs. Good Luck!

Like and share the zkApe x OKXweb3 Football Cup NFT Airdrop on your favourite social media!

When using decentralized applications (ÐApps), it's critical to remember that YOU are responsible for the security of your digital assets!
Disclaimer: This content is not intended to be financial advice. Investors should take the time to research any given product before they invest their funds (DYOR).
Estimated value
n/a
What is OKX? - Video