Verified
EDNS Domains x Assure ($Decentralized Domains) Airdrop
EDNS Domains Airdrop prize pool in collaboration with @Assure_pro is worth $50,000 of 2,000 Decentralized Domains for 2,000 lucky winners.

About EDNS Domains & Assure

EDNS Domains (Ether Domain Name Services) is a name and lookup service built on the Polygon blockchain, a layer-2 scaling solution compatible with Ethereum allowing crypto users to translate their machine-readable addresses to human-readable addresses.
Assure is a Web3.0 crypto trading management aggregator, as well as a porter for billions of users flowing from Web2.0 to Web3.0. Assure is not a simple wallet, but a platform bearing the wonders of users for a multi-functional digital wallet in Web3.0.
Assure Earn is a high-quality asset appreciation module created by Assure. It includes service products such as Demand Deposit, Regular Deposit, Deposit and Borrowing Coins, etc., providing users with a wealth of financing options.
How to join the EDNS Domains x Assure Airdrop?
Prize Pool 2,000 Decentralized Domains
Winners 2,000
Deadline 31th August, 2022
Requirements to earn free crypto coins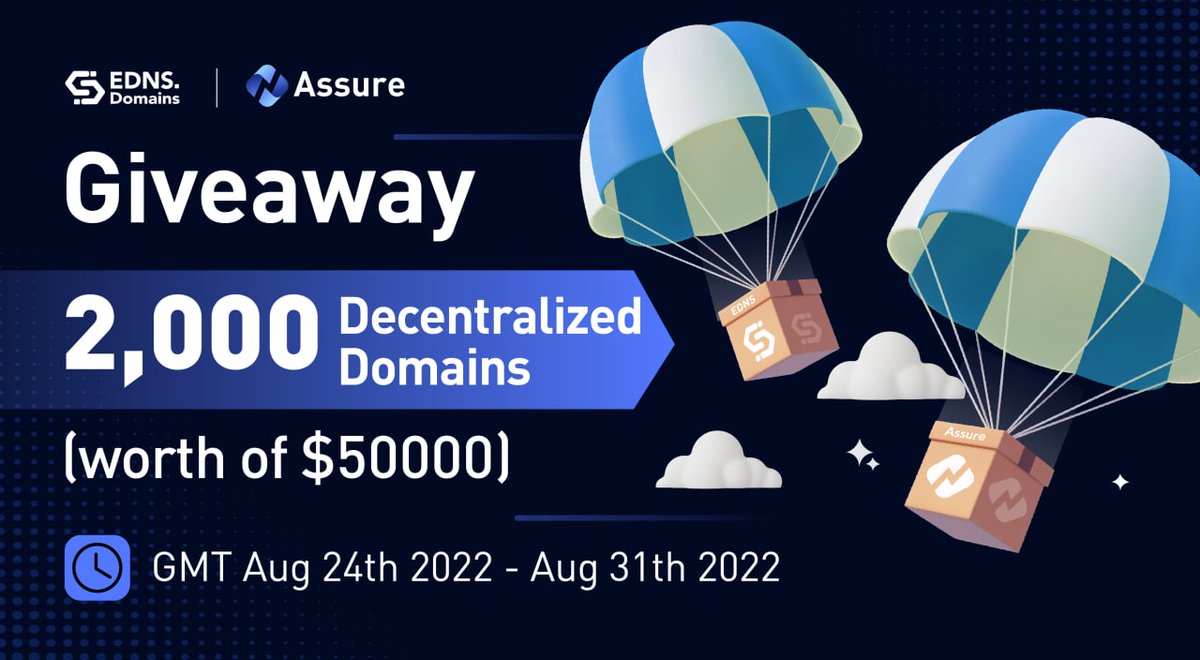 Native blockchain
Estimated value
~$ 50,000 Prize Pool
Why do you need a Domain? - Video