Closed
Unverified
EndChain (ENCN) Airdrop
It looks like you are too late! This airdrop is closed
Looking for new airdrops?
Visit our Featured & New Airdrops pages.
EndChain airdrop is worth 22 ENCN tokens (~$ 5.28) and 2 ENCN tokens (~$ 0.48) for every referral.

About EndChain

EndChain is a patent-pending blockchain utility company that allows corporations to easily extract both the generic barcode data and the item-specific blockchain QR code data at the same time bringing blockchain benefits at a fraction of the cost to all products. The impact of this technology cannot be understated as it can transform the logistics and transport management industry, which generates approximately 13% of GDP globally. EndChain is rated 4.5/5 on ICO Bench.

Would you like to receive the latest free Airdrop Alerts? Join our AirdropAlert Telegram.

How to join EndChain Airdrop?

Start to chat with the EndChain Airdrop telegram Bot.
Sign up to the EndChain Website & Verify your email.
Join EndChain on Telegram.
Follow EndChain on Twitter.
Follow EndChain on Facebook.
Follow EndChain on Reddit.
Submit your Ethereum wallet address to the EndChain Airdrop Bot.
Share your referral link to earn additionals 2 ENCN tokens for every referral.
If you use the ''CLAIM AIRDROP'' button below to claim the EndChain Airdrop, it will automatically show on the main page with a purple check mark. So you can easily track which airdrops you joined and which ones you need to join.
If you liked EndChain Airdrop, also check out BitSafe Exclusive Airdrop.
How to join the EndChain Airdrop?
Tokens Per Airdrop 22 ENCN + Referral
ICO Price 1 ENCN = 0.24 USD
Team KYC No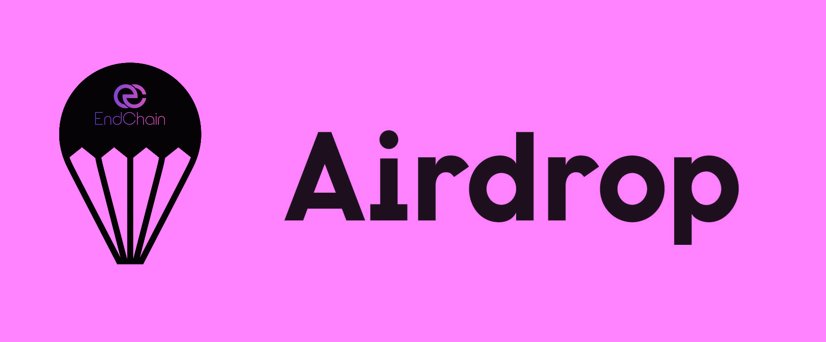 Native blockchain
Estimated value
~$ 5.28 + referral
Additional ICO information
ICO Start Date - ICO End Date December 1st, 2018 - April 30th, 2019
Soft Cap - Hard Cap 4,000,000 USD - 15,000,000 USD
Bonus Up to 50%
Blockchain Protocol Utility Token ERC-20
Maximum Supply 135,576,931 ENCN
Headquarters Hong Kong
EndChain Video