Unverified
EtherLite (ETL) Airdrop
EtherLite is giving Free ETL tokens to every ETH wallet Hodler.

About EtherLite

EtherLite is a blockchain platform built for efficiency. Leveraging our Proof-of-Stake mechanism that provides an extremely fast, secure, and low fee environment to transact on. EtherLite is featured on Yahoo Finance.
ETL is EtherLite's network native token. Staking ETL is necessary for one to become a public validator node. In addition, ETL is used for network governance and payment of fees.
How to join the EtherLite Airdrop?
Tokens Per Airdrop Snapshot based
Estimated Snapshot time Saturday, May 01 2021, 04:07:31 GMT+2
Airdrop ETLs Lock-up period 15th May — 30th June
Requirements to earn free crypto coins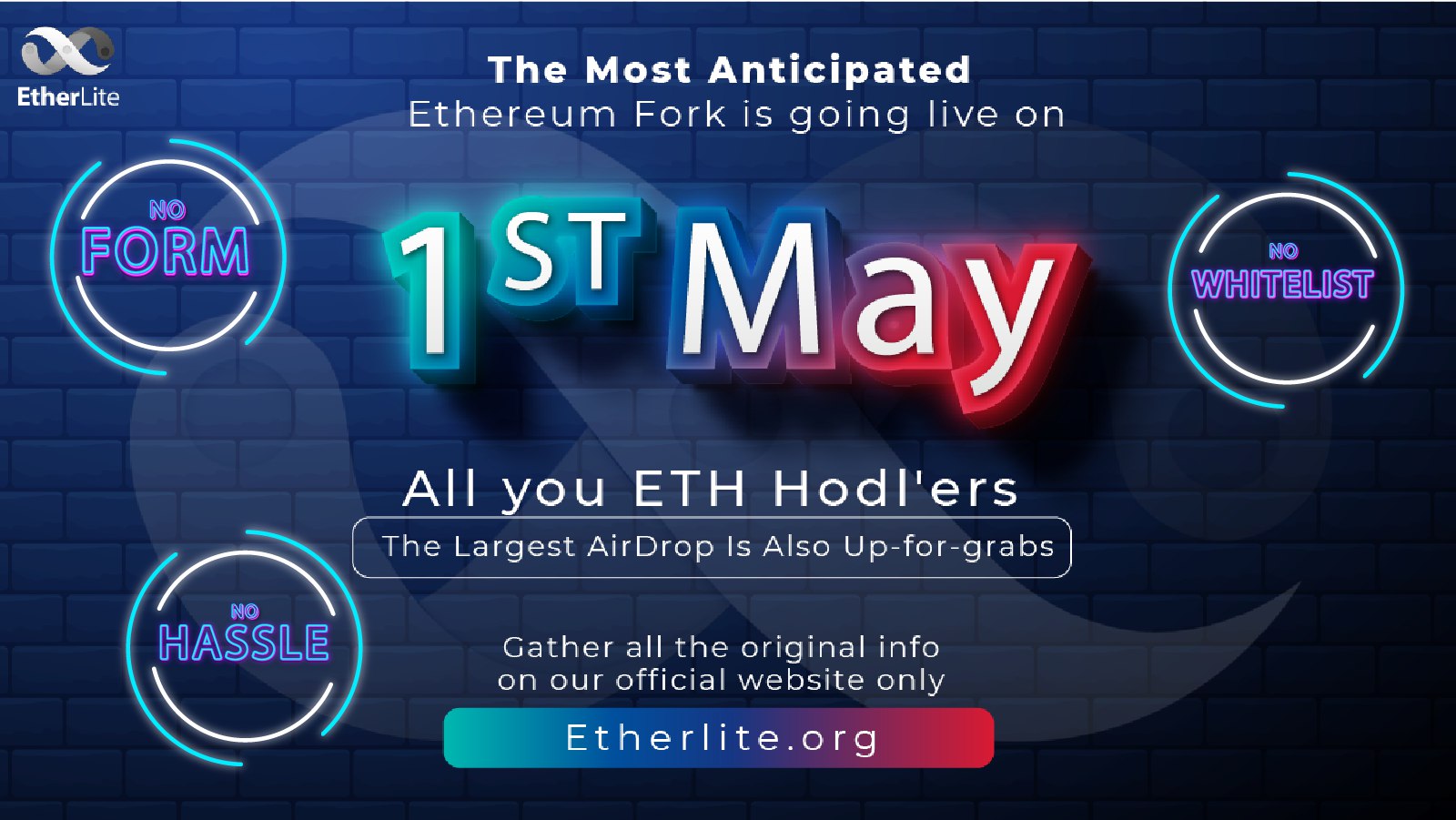 Native blockchain
Step-by-Step Guide ''EtherLite Airdrop''

If you like the EtherLite Airdrop, don't forget to like and comment below! For more information, check this EtherLite HardFork Medium blog.
Disclaimer: Investors should take the time to research any given product before they invest their funds (DYOR).
Estimated value
Snapshot based
Additional ICO information
Total Supply 21,000,000,000 ETL
Blockchain Standard Ethereum Hard Fork
Headquarters N/A
EtherLite Video