Verified
FlappyMoonbird (CAP NFTs + Blindboxes + $FMB) Airdrop
@FlappyMoonbird is hosting a special giveaway event! Join now for your chance to be one of the first 10,000 eligible participants to get a Moonbird CAP NFT.
In addition, holders also have an opportunity to win 1,000 $FMB and 20 blindboxes. Act fast, as it's a first-come, first-served opportunity!

About FlappyMoonbird

FlappyMoonbird is a Bird-themed Game World that introduces a new era of gaming by incorporating proven gameplay and logic into casual games with blockchain technology, committed to building a casual Gamefi platform that gathers and empowers both Web2 and Web3 users with zero-barrier but interesting gameplay and attractive rewards for active players. Play, Fly and Earn $FMB!
How to join the FlappyMoonbird Airdrop?
Prize Pool 10,000 CAPs + 20 Blindboxes + 1,000 $FMB
Winner Selection Method Auto-FCFS
Deadline 15th June 2023, 10:00 UTC
Requirements to earn free crypto coins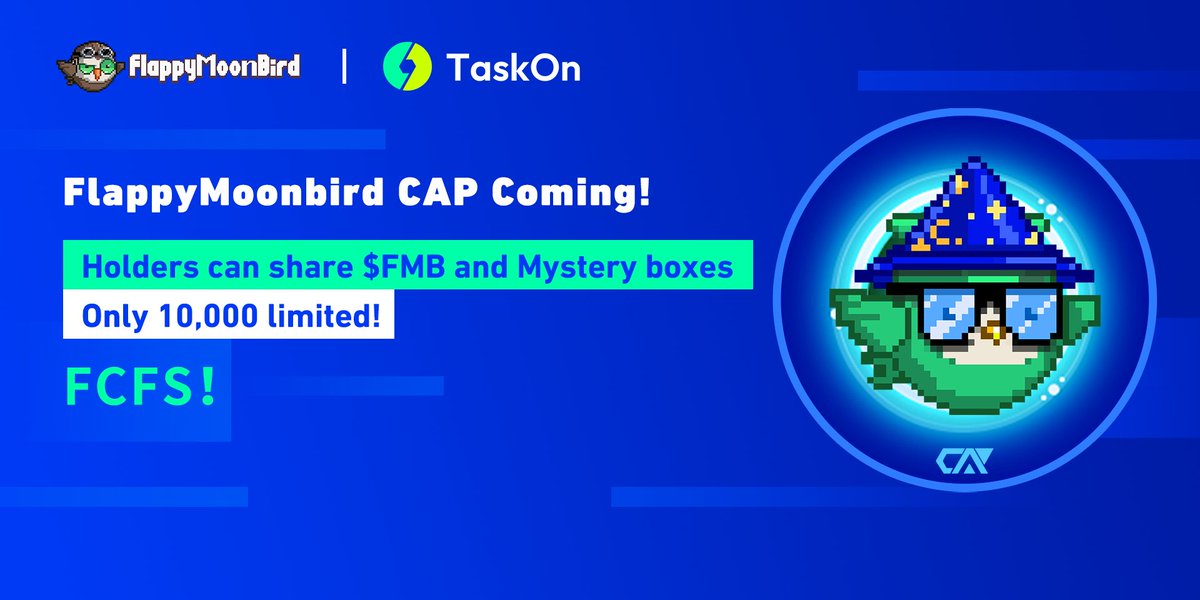 Native blockchain
Step-by-Step Guide ''FlappyMoonbird CAP NFT Airdrop''
Visit the FlappyMoonbird CAP NFT Airdrop page.
Complete all the required tasks listed on the TankOn page.

▪️ The first 10,000 eligible participants can get a CAP each. Holders will share 1,000 $FMB and 20 blindboxes. First come first serve!

When using decentralized applications (ÐApps), it's critical to remember that YOU are responsible for the security of your digital assets!
Disclaimer: This content is not intended to be financial advice. Investors should take the time to research any given product before depositing or investing their funds.
Estimated value
N/A
FlappyMoonbird introduction and fulll tutorial - Video