Closed
Verified
Flits Wallet (FLS) Airdrop
It looks like you are too late! This airdrop is closed
Looking for new airdrops?
Visit our Featured & New Airdrops pages.
Flits Wallet Airdrop is worth ~$1 in FLS tokens for 3,000 randomly selected participants. Invite friends to earn ~$0.1 in FLS tokens for every referral. There is a bonus for the top referrers:
1st spot will receive ~$500 in FLS tokens
2nd spot will receive ~$300 in FLS tokens
3rd spot will receive ~$200in FLS tokens
4th - 10th spots will receive ~$100 in FLS tokens
About Flits
Flits is the first and safest decentralized mobile masternode app. Through use of the Flits app users will get a lot of spare time on their hands. You can manage your investments anywhere, anytime. Some of the features that are applied in the Flits app are: deposit & invest Bitcoin, starting a masternode with a few clicks, staking and more. For more information regarding Flits, read this article.
How to join the Flits Wallet Airdrop?
Total GiveAway 5,000 FLS tokens
Airdrop End Date 20/7/2020
Airdrop Distribution Date 15/8/2020
Requirements to earn free crypto coins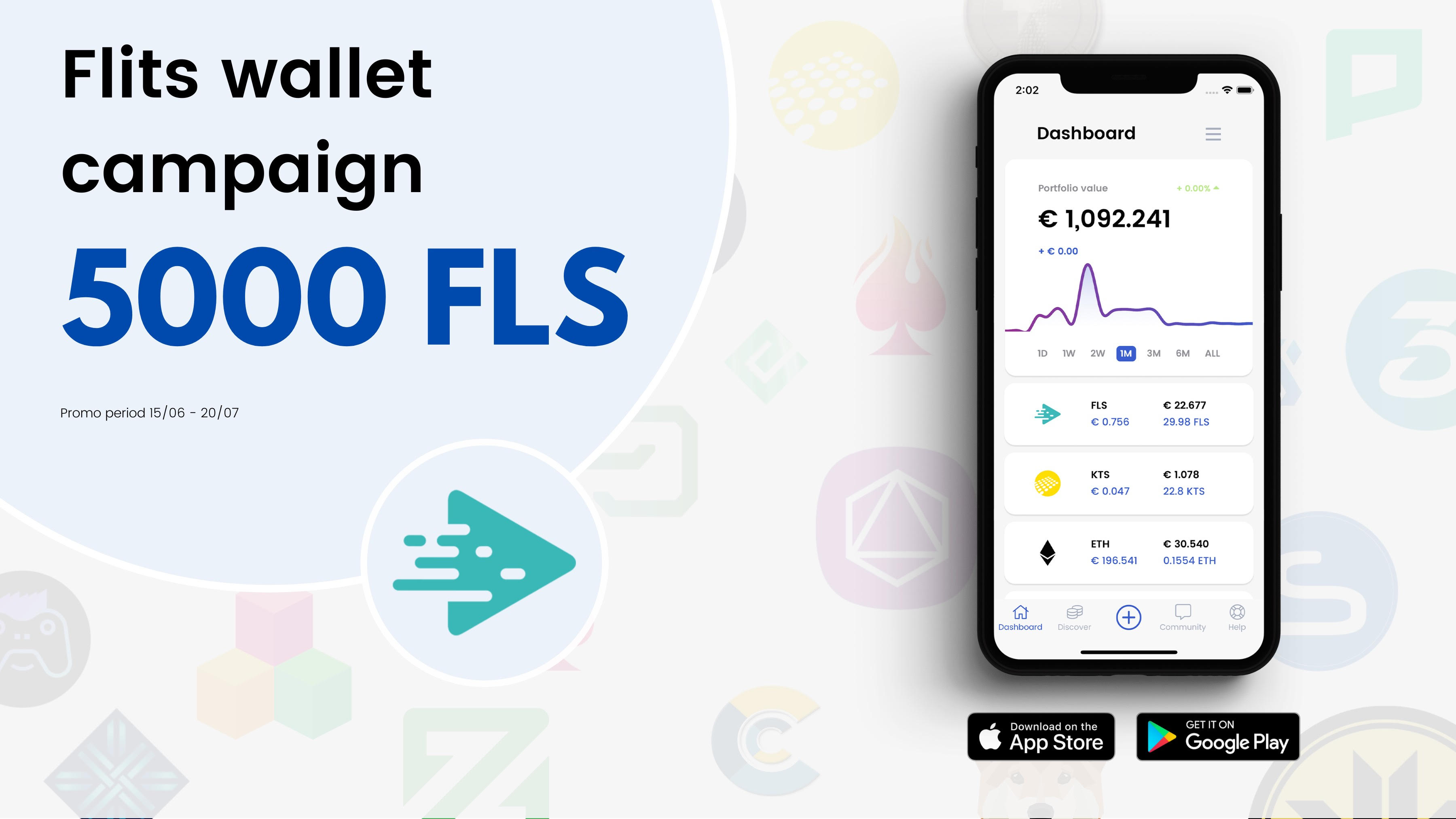 Native blockchain
Step-by-Step Guide Flits Wallet Airdrop
Chat with the Flits Wallet Airdrop bot.
Join Flits on Telegram. (Mandatory)
Download the Flits Wallet App. (Mandatory)
Follow Flits & Crypto Adventure on Twitter. (Mandatory)
Follow Flits on Facebook. (Optional)
Submit your details to the airdrop bot.
3000 randomly selected people will receive ~$1 in FLS tokens. Invite friend to earn more FLS + win one of the referral bonuses.
If you like the Flits Wallet Airdrop, don't forget to upvote and comment below.
Estimated value
~$ 1 + referral + bonuses