Featured
Verified
Foresting (PTON) Airdrop
It looks like you are too late! This airdrop is closed
Looking for new airdrops?
Visit our Featured & New Airdrops pages.
Foresting Airdrop is worth 1000 PTON tokens (~$ 1.6) and 10 Berry tokens.
About Foresting
Foresting is a blockchain-based social media platform that deviates from the distribution system of traditional social media platforms. It provides a fair value distribution system for users who are the true owners of the platform. Users deliver content through blockchain technologies and contribute to platforms in a variety of forms. The Foresting Platform is user friendly and will be intuitive and easy to use like other social media (i.e. Facebook or Instagram). Berry will be used on the Foresting platform. Foresting is listed on CoinMarketCap.
How to join the Foresting Airdrop?
Tokens per airdrop 1000 PTON + 10 Berry
Tokens per referral No referral program
Team KYC Yes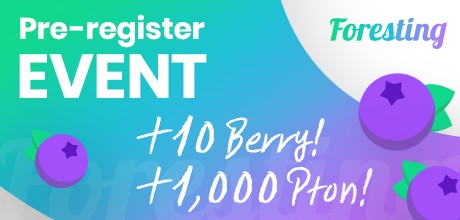 Native blockchain
Step-by-Step Guide Foresting Airdrop
Register for the Foresting Airdrop.
Click on ''Accept terms'' and on ''Sign up and pre-register''.
Now click on ''Register'' and submit your ID (name), mail, password & confirm password.
Verify your mail.
Log in to your account and click on ''Apply''.
Go to the Foresting Airdrop form.
Submit the same mail you used for step 1 and the date to the Airdrop form.
You will receive 1000 PTON tokens and 10 Berry tokens.
UPDATE: Please follow these steps after the steps above in order to receive your tokens.
Login to the Foresting app using the same mail you used for the airdrop.
Now go to ''my page'', take a screenshot and submit it to the airdrop confirmation form. The screenshot should look like this. If you don't see it, you can log out, close the app and log in again.
The Foresting team will notify you later in order to receive your tokens.
See this picture for the detailed steps.
If you have any questions regarding the Foresting Airdrop, you can ask your question in the Foresting Airdrop Info Telegram group.
If you like the Foresting Airdrop, don't forget to upvote and comment below.
Estimated value
~$ 1.6 + 10 Berry
Additional ICO information
Token Ticker PTON
Current Token Price 1 PTON = $0,001547
Country Singapore
Token Type Utility
ICO 10th Sep 2018
Total Supply 24,000,000,000 PTON
Foresting Video