Verified
Forfeit ($FFT) Airdrop
In celebration of the release of Forfeit, the Forfeit team is holding an Airdrop event with $5,000 worth of $FFT up for grabs to be delivered to 50 random lucky winners!

About Forfeit

Forfeit Game challenges the entire gaming market with the slogan "The Winning Game by Fighting", a Pvp-based FPS game. Players will be able to fight in different universes within the world of Forfeit Metaverve, create their own weapons and become the free spirit of their own world.
The Forfeit game is a web-compatible game prepared with Unity, is based on the Blockchain and has created its own universes in the Metaverse world. Forfeit token $FFT, which is used in the game, offers players different earning opportunities. Players will be able to create their own 3D characters in the game, sell them on the Forfeit NFT Market, or purchase those available again with the Forfeit token $FFT in their wallet. The most important detail that distinguishes the Forfeit Game from other Fps games is that all players can freely dominate their own world.
How to join the Forfeit Airdrop?
Prize Pool $5,000 worth of $FFT
Winners 50 random winners
Deadline 24th August @ 5 PM UTC
Requirements to earn free crypto coins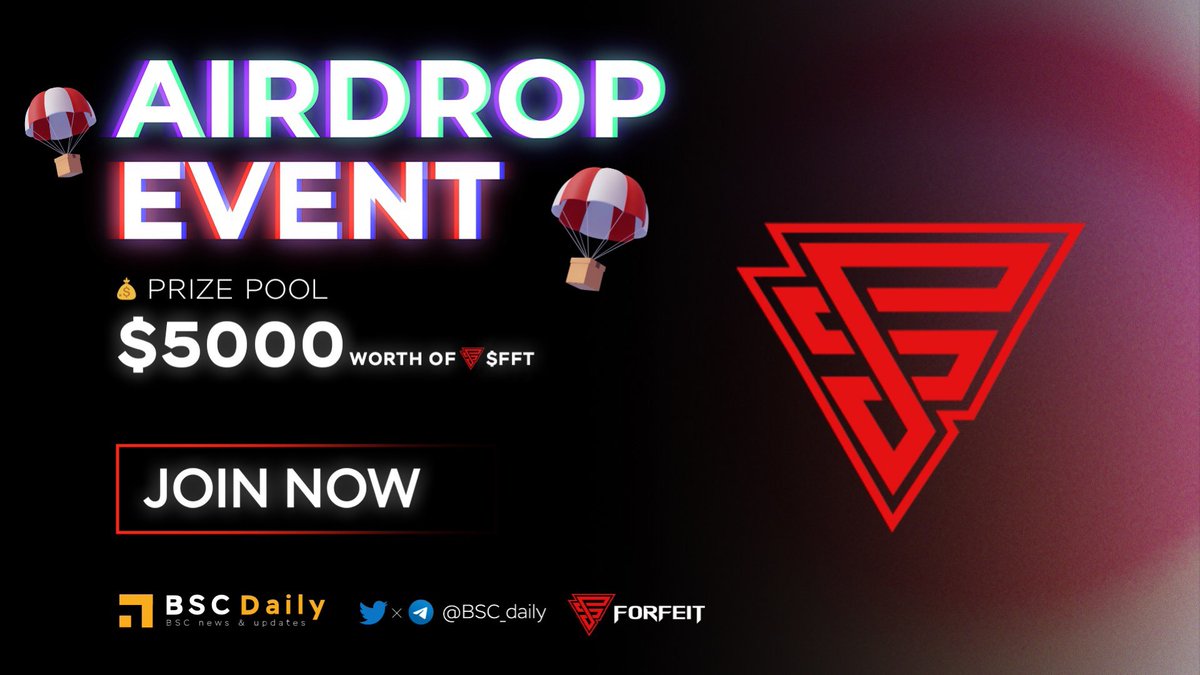 Native blockchain
Step-by-Step Guide ''Forfeit Airdrop''
Login to the Forfeit Airdrop Gleam page.
Follow @Forfeitio on Twitter & RT.
Submit your BSC Wallet address.
Refer Friends For Extra Entries.

▪️ The rewards will be distributed to 50 random winners ($100 worth of $FFT/winner)

Like and share the Forfeit Airdrop on your favourite social media!
When using decentralized applications (ÐApps), it's critical to remember that YOU are responsible for the security of your digital assets!
Disclaimer: Investors should take the time to research any given product before they invest their funds (DYOR).
Estimated value
~$ 5,000 prize pool
Forfeit - Video