Verified
GameSwift ($NFTs + Benefits) Airdrop
Embark on the thrilling "GameSwift Expedition: Ground Zero" adventure, where you'll conquer challenges and claim exclusive rewards. Prepare yourself for the exciting journey that awaits you!
As a participant, you could be in for exciting rewards, including the potential for a retroactive Airdrop of the $GSWIF token, WL spots for events, and other exciting benefits. While still awaiting official confirmation, this opportunity holds tremendous promise!

About GameSwift

GameSwift is the ultimate web3 gaming platform, launcher, and infrastructure revolutionizing gaming with cutting-edge technology powered by Polygon zkEVM.
GameSwift empowers developers with SDK tools for seamless web3 integration, while providing players with a consolidated gaming profile and secure infrastructure that supports multiple blockchain protocols and seamless cross-chain interoperability.
How to join the GameSwift Airdrop?
Requirements to earn free crypto coins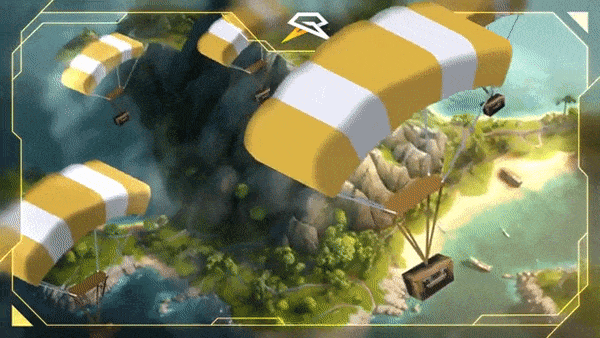 Native blockchain
Step-by-Step Guide ''GameSwift Expedition: Ground Zero''
Complete ALL TASKS in the GameSwift Zealy campaign to earn the prestigious Ground Zero Lvl1 role on the GameSwift Discord.
Head to Galxe and claim your well-deserved Ground Zero LVL1 NFT, showcasing your progress and achievements.
Read carefully the "# Ground-Zero" detailed instructions on completing the second level. This time, you'll be exploring and engaging with the GameSwift Platform. Follow each step closely, and claim your Ground Zero LVL2 NFT.
Ensure your MetaMask wallet address is added to your GameSwift account, and expand your adventure by sharing your unique referral link with friends.
Embark on an extraordinary gaming experience in Ground Zero Level 3. Discover new challenges and seize exciting opportunities that differ from what you have encountered thus far.
For detailed instructions on playing SolCraft, mining Solenite, or defeating Orcs, please refer to the attached file, which provides extensive guidance. Happy gaming!

▪️ If you have any questions along the way, please use the # ⁠🗯│ground-zero-chat channel. Wishing you the best of luck on your expedition!
* @GameSwift_io is partnering with @playBushi, a fast-paced competitive third-person shooter game built with Unreal Engine 5 (coming soon). Do you want to be among the first to play it and score $100 plus a playable NFT? Apply now for Beta Testing!

When using decentralized applications (ÐApps), it's critical to remember that YOU are responsible for the security of your digital assets!
Disclaimer: This content is not intended to be financial advice. Investors should take the time to research any given product before depositing or investing their funds.
Estimated value
N/A
Explore the GameSwift Platform with CEO Pan Paragraf - Video