Closed
Unverified
GasFarm (GFT) Airdrop
It looks like you are too late! This airdrop is closed
Looking for new airdrops?
Visit our Featured & New Airdrops pages.
GasFarm Airdrop is worth 100 GFT tokens (~$ 10) for completing all tasks. Invite your friends to earn 25 GFT tokens (~$ 2.50) for each referral.

About GasFarm

GasFarm is a rewarding platform that pays back part of the Ethereum Gas fees spent in a decentralized exchange/swap. In other words, it is an Ethereum gas token collector that will minimize high transaction fee loss. Users get cashback on some of their ETH gas fees by using the advantages of GasFarm. GasFarm aims to simplify the process and help maximize returns and savings.
GasFarm token (GFT) is an ERC-20 token secured by the Ethereum blockchain. 100,000,000 GFT tokens were minted at the Token Generation Event, after which no new tokens will be created. The yield farm allows locking in funds by providing rewards that involve lending cryptos through DeFi protocols to earn fixed or variable interest. Earn cash rewards at the GFT Token rate you lock.
How to join the GasFarm Airdrop?
Tokens Per Airdrop 100 GFT + 25 GFT / Referral
Airdrop End Date 25 April, 2021
Airdrop Distribution 7 June, 2021
Requirements to earn free crypto coins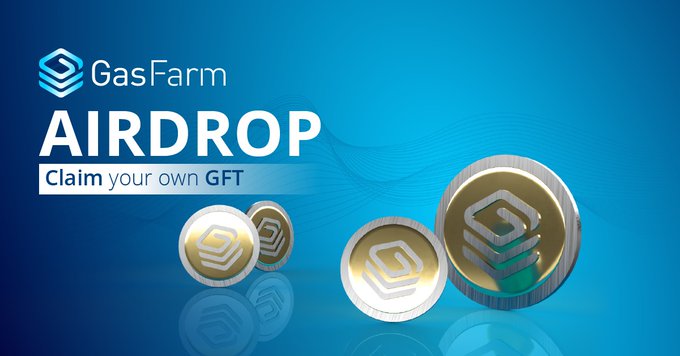 Native blockchain
Step-by-Step Guide GasFarm Airdrop
If you like the GasFarm Airdrop, don't forget to like and comment below! For more information regarding the airdrop, check out the GasFarm Airdrop blog.
Note: This airdrop is labelled with an ''Unverified'' label because the team info is limited.
Estimated value
~$ 10 + referral