Unverified
Genopets (GENE) Airdrop
Earn by having an active lifestyle
About ''Genopets''
Genopets is an RPG game, that runs on Solana and it uses data tracked by a smartphone or fitness wearable to increase the level of your Genopet! These digital assets are tradable NFT's, which can be bought and sold on the public marketplace. Their pets can be used in the Genoverse to explore all its secrets and level up. It's a Play to Earn game that has adopted a Move to Earn concept and is the first in the crypto space to launch such a unique game!
The four ways to get rewarded:
- Stake: GENE token
- Earn: KI token
- XP: Level up NFT
- Gene crystals: Crafted NFTs
The game is very accessible, all you need is Phantom wallet. Anyone can start playing for free and increase the value of their Genopet!
If you like Play to Earn, be sure to check out our latest blog with our full list of Play to Earn games.
Note: Only the demo version of the game is available at the moment of writing. Take a look at their roadmap to see when the full game will be released.
How to join the Genopets Airdrop?
Play for Free Genopet
Play to Earn+Stake KI+GENE
Move to Earn Running, walking
Requirements to earn free crypto coins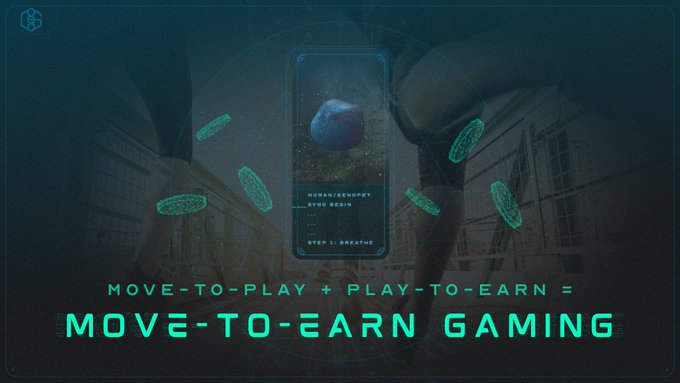 Native blockchain
Step-By-Step guide ''Genopets''
Go to their website
Scroll down to the bottom and click on 'Experience the demo'
Connect your Phantom wallet
Summon your Genopet and start playing!
If you like Genopets Play to Earn, Like and comment below!

More Play 2 Earn & NFT airdrops, can be found on our new page.
Estimated value