Featured
Verified
Global Currency Unit (GCU) Airdrop
It looks like you are too late! This airdrop is closed
Looking for new airdrops?
Visit our Featured & New Airdrops pages.
Global Currency Unit Airdrop is worth up to 25,000 GCUs (~$ 1,500) for the first 10,000 supporters. Next 90,000 supporters will receive 5,000 GCU (~$ 300) each, and Next 900,000 supporters will receive 1,000 GCU (~$ 60) each.

About Global Currency Unit

Global Currency Unit (GCU™) is the hottest new cryptocurrency that is being positioned as one of the most valuable newest crypto assets in the world. GCU can be used as payment for monthly subscription fees for the new Crypto-DAT trading platform or for funding brokerage accounts, or as a tradable asset on a crypto exchange. Additionally, brokerage accounts at the brokerage partner Automata FX can be funded with Global Currency Units. Global Currency Unit has been featured on MarketWatch.
How to join the Global Currency Unit Airdrop?
Tokens Per Airdrop Up to 25,000 GCU
Tokens Per Referral Must invite at least 8 friends
Total Airdrop allocation 1,600,000,000 GCUs
Requirements to earn free crypto coins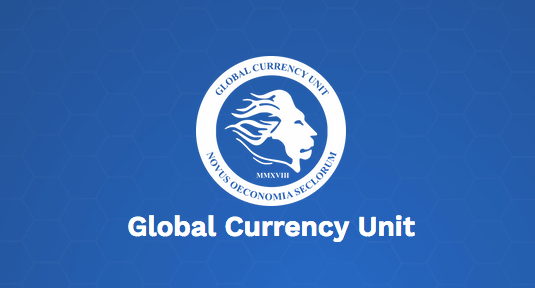 Native blockchain
Step-by-Step Guide Global Currency Unit Airdrop
Register for the Global Currency Unit Airdrop, by creating an account.
Share your referral link with at least 8 friends to receive up to 25,000 GCUs in your crypto wallet. After registration, you have only two days to let eight people register via your link.
When 8 people will register that link, you will receive an email and a payout box will unlock. Then you can paste your Ethereum address and click ''send me GCU button'' in the payout box to receive your GCUs within 2 days.

For more information regarding the Airdrop, See the Official Announcement.

If you like the Global Currency Unit Airdrop, don't forget to upvote and comment below.
Estimated value
~$ 1500
Global Currency Unit Video