Featured
Unverified
Grise Token TikTok (GRSE) Airdrop
Grise Token is airdropping Free GRSE tokens to TikTok Bounty participants.

About Grise Token

Grise Token features the best-in-class AI price prediction platform for its Stakers and NFT holders. Such platforms are only available to few resourceful individuals in traditional markets. Unlike other DeFi projects that provide an unfair advantage to early participants, the Grise tokenomics works more or less like bonds and Certificates of Deposits, but it's much better in terms of security, liquidity, profitability, and transparency.
How to join the Grise Token TikTok Airdrop?
Tokens Per Bounty Based on the number of followers
Referral program No Referral Program
KYC KYC is not a requirement
Requirements to earn free crypto coins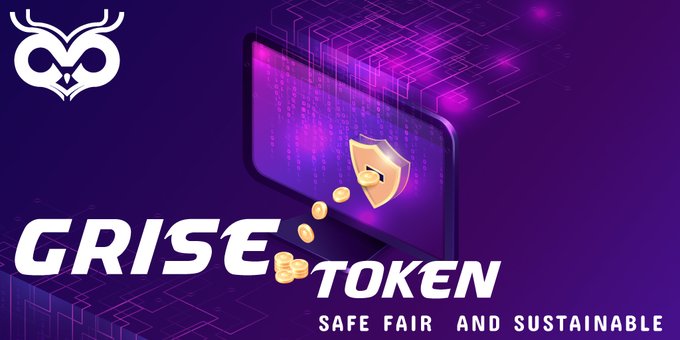 Native blockchain
Step-by-Step Guide ''Grise Token TikTok Bounty Campaign''
Go to the Grise Token Bounty TikTok Campaign form.
Follow Grise Token on TikTok & Like and share the latest 5 posts.
Make a good video about GRISE TOKEN and say it'll be 100x then publish it from your profile.
Submit your Ethereum Or Binance Smart Chain (BEP-20) wallet address and details to the form.
The token rewards are proportional to the number of followers on TikTok.
You can also participate in the Grise Token Airdrop for a chance to win 1 percent of the total supply.

If you like the Grise Token Airdrop, don't forget to like and comment below!

Disclaimer: Investors should take the time to research any given product before they invest their funds (DYOR).
Estimated value
n/a
Grise Token Video