Verified
Armaldia ($Land plot NFTs ) Airdrop
Armaldia NFT Airdrop prize pool is worth 30 Land plot NFTs for 30 lucky winners.

About Armaldia

Armaldia is an economic Play2Earn NFT MMO game built on the BSC with a unique universe which is based on a War between two factions – Hitech & Wild Magic. It is a city builder genre game, but the first of its kind, because it has infinite expansion. The game allows you to own land, construct buildings, produce resources, buy, sell and trade. Still, the main attraction is WAR! Choose your faction, go to war and get rewards.
Armaldia universe is composed of 198,000 Land plots, which can be purchased as an NFT. You will build an economy on your land, which will be used to go to WAR and Earn crypto and NFT by playing. Armaldia is featured on News.Bitcoin.com.
How to join the Armaldia Airdrop?
Total NFT Airdrop Allocation 30 Land plot NFTs 
Number of Winners 30 Lucky Winners
Airdrop End Date 27 July, 2022
Requirements to earn free crypto coins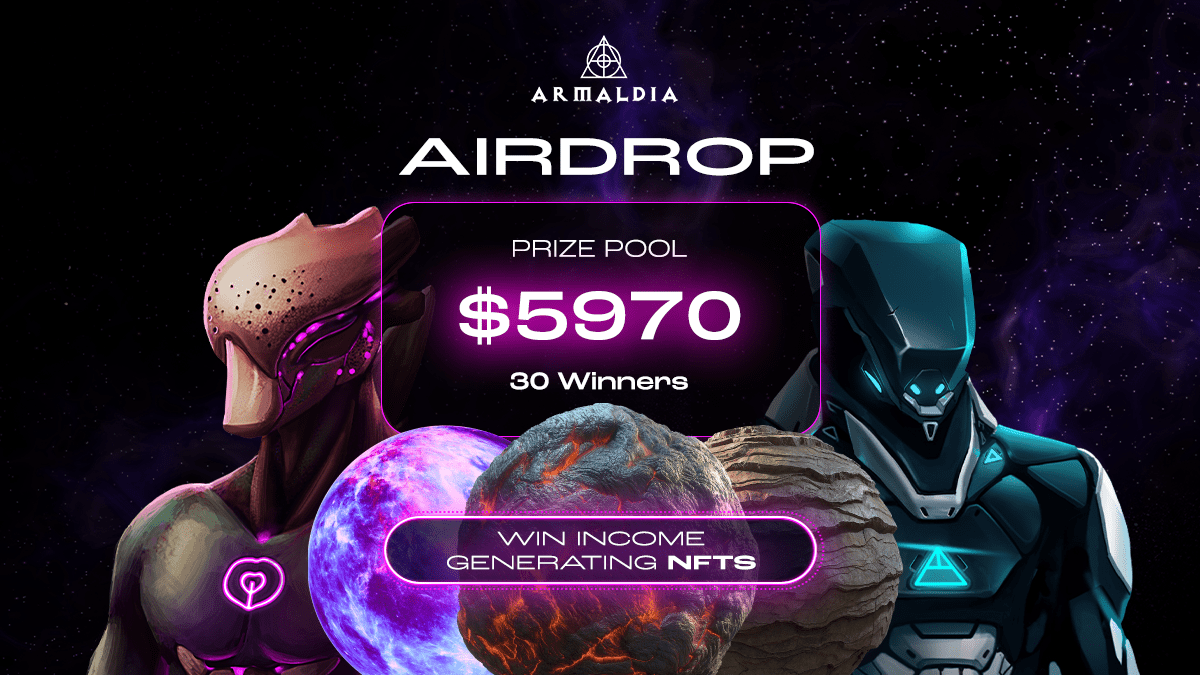 Native blockchain
Estimated value
~$ 5,970
Armaldia - Video Trailer