Caution
Unverified
BrcChain ($BRC) Airdrop
Exciting News: @BrcChain_io Mainnet is Live! In celebration of this milestone, BrcChain is set to Airdrop 200,000,000 $BRC tokens, representing a significant 20% of the total $BRC token supply, to the diverse and dynamic players within the ecosystem.

About BrcChain

BrcChain is a DeFi layer for the Bitcoin Ordinals ecosystem, enabling efficient AMM for BRC-20 tokens and enabling seamless trading.
With the ability to wrap BRC-20 tokens into ERC-20 and a custom-built AMM, BrcChain aims to unlock the full potential of DeFi for BRC-20 tokens.
How to join the BrcChain Airdrop?
Requirements to earn free crypto coins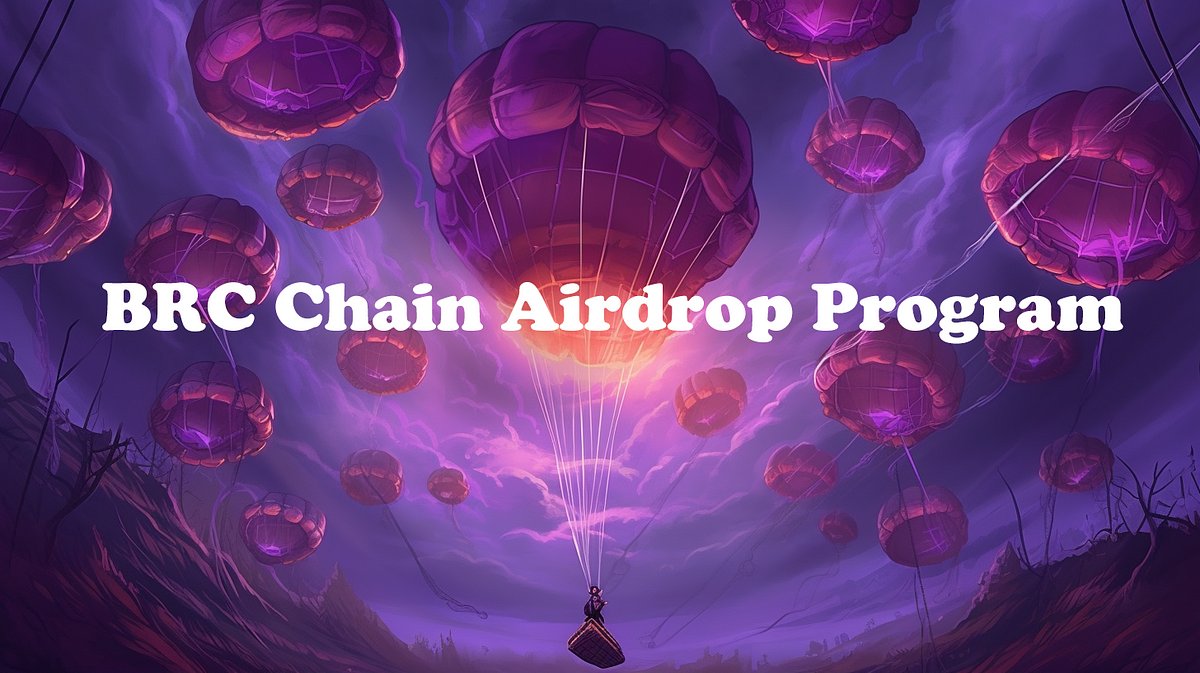 Native blockchain
Step-by-Step Guide ''BrcChain Airdrop''
Claim your free 1 $BRC token by utilizing the BrcChain Faucet. On a first-come, first-served basis, a total of 1,000,000 $BRC tokens, equivalent to 0.1% of the total supply, will be airdropped. Each wallet can claim once!
Additionally, users who bridge their BRC-20 tokens to BrcChain for the first time will also share 1,000,000 $BRC tokens.
To qualify for the remaining 198,000,000 $BRC tokens, representing 19.8% of the total supply, please refer to the specific criteria outlined in the Medium blog post.

▪️ Find support by joining the BrcChain Telegram group, and stay updated on the latest news by following @BrcChain_io on Twitter. Wishing you the best of luck​​​​​!
* Note: Please be aware that this Airdrop is labelled as "Unverified" due to the project being in its very early stages.

When using decentralized applications (ÐApps), it's critical to remember that YOU are responsible for the security of your digital assets!
Disclaimer: This content is not intended to be financial advice. Investors should take the time to research any given product before depositing or investing their funds.
Estimated value
N/A