Verified
A New Era of Core Tech (Early Adopter NFT -> $CTN Tokens) Airdrop
CodeTech is on the verge of launching CorePass and Ping Exchange, two groundbreaking platforms built on the Core Blockchain. To celebrate this milestone, CodeTech invites you to a special pre-launch event where you can become an Early Adopter and receive exclusive rewards. This could be the BIGGEST Crypto Opportunity of the Decade!
As an Early Adopter, you'll receive a unique Early Adopter NFT, granting you the opportunity to claim 654 free $CTN tokens (~$ 140). This symbolic number represents the first-year anniversary of Core Blockchain (6.5.22).

About Core Decentralized Technologies & Core Token ($CTN)

Core Decentralized Technologies (CoDeTech) is an interoperable ecosystem dedicated to bringing blockchain technology into everyday life. It offers secure and inclusive digital solutions, including the Core Blockchain Network and the CorePass decentralized digital identity app, which enables identity management, secure data transfer, payments, and more.
CodeTech also develops blockchain-based applications, tools, and integration oracles for various sectors such as IoT devices, asset management, banking, enterprise resource planning, government solutions, human resources management, customer relationship management, and supply chain management. The Dawn of a New Era of Core Tech is here!
Core Token ($CTN) is used as a form of payment, a facilitator, an initiator, a verifier, and an executor in all services supported by the Core ecosystem. Experience the extraordinary Core Tech features as you trade unique assets, $XCB & $CTN, on the revolutionary Ping platform.
How to join the A New Era of Core Tech Airdrop?
Rewards per participant 654 $CTN Tokens (~$ 140) + Early Adopter NFT
Deadline 30 May, 2023
Requirements to earn free crypto coins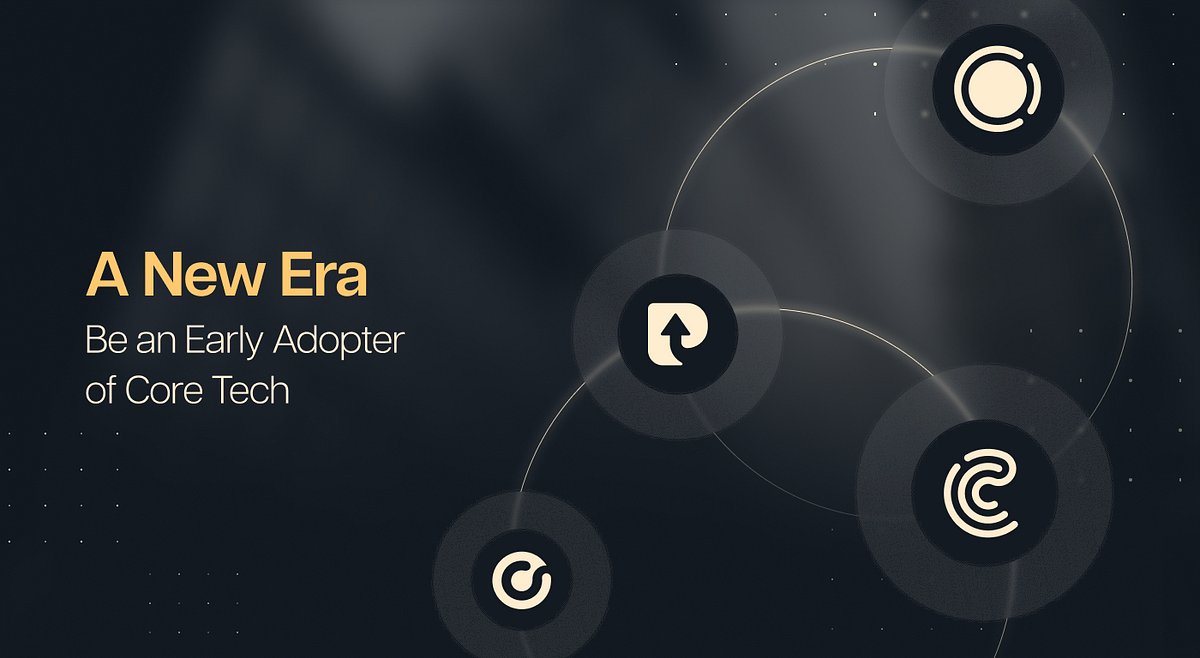 Native blockchain
Step-by-Step Guide ''The Core Tech Early Adopter Campaign''
This exclusive opportunity is available until May 30, 2023, before the official release of @CorePassCC and @PingHEX Alpha. Follow these steps to claim your rewards:
Download the CorePass Test ID App, and securely store your SEED PHRASE, Core ID and PIN CODE:
● Android users: Download from Google Play Store.
● iOS users: Install the TestFlight application from the App Store. Once installed, follow this link to download and install the App.
* The App digitizes documents and acts as a login gateway for various applications within (but not limited to) the Core Blockchain ecosystem.
Verify at least one document for a successful KYC: Access your Dashboard in the app and click on "Government Documents". Choose a document to verify, purchase a document verification voucher, and follow the provided instructions.
* Note: When asked for Credit Card information, you can use Test Credit Card Generator.
Verify your Email or your phone number: Access your Dashboard and click on "Contact Information". Choose either "Email" or "Phone", purchase a contact information voucher, and follow the instructions. * You can use Test Credit Card Generator.
Follow @CoDeTechCC, @CoreCoinCC, @CorePassCC, and @PingHEX on Twitter and re-tweet this Tweet.
Fill in the Core Tech Early Adopter application form. You'll receive a QR code via email. Scan it in the CorePass ID application to obtain your exclusive NFT, which shall be upgraded in the live version of Ping Exchange upon release. * Ensure you have $XAB Test Core Coin for the transaction fee. You can buy it in the Core Pass Test App using Test Credit Card Generator.

▪️ IMPORTANT: Claim your free 654 $CTN tokens (~$ 140) on Ping Exchange after the official release. Simply log in with your Core ID, deposit a minimum value of $250 in $BTC, $ETH, $LTC, or $USDT, and complete at least 2 trades worth $100 each on the $XCB or $CTN market. Good luck!
* Ping is the first Hybrid Trading Platform leveraging the Core Blockchain's potential for trading Digital Currencies, and Commodities.

When using decentralized applications (ÐApps), it's critical to remember that YOU are responsible for the security of your digital assets!
Disclaimer: This content is not intended to be financial advice. Investors should take the time to research any given product before depositing or investing their funds.
Estimated value
~$ 140 Each + Exclusive NFT
HOLY! This Is The BIGGEST Crypto Opportunity of The Decade (HINT... bigger than Ethereum) - Video