Closed
Sponsored
Daikokuten Sama (DKKS) Airdrop
It looks like you are too late! This airdrop is closed
Looking for new airdrops?
Visit our Featured & New Airdrops pages.
Daikokuten Sama Airdrop is worth randomly from 10,000 - 1,000,000 $DKKS tokens for each participant.

About Daikokuten Sama

Daikokuten Sama is the leader of the 7 gods in Japanese mythology, the god of wealth. His right hand carry the hammer of wealth, a large bag of treasures that bring fortune and luck to everyone.
The goal of the Daikokuten Sama project is to make the lives of all those who believe in the project always lucky in life, enrich spiritually and materially, and have the opportunity to help people who are unlucky in the world.
How to join the Daikokuten Sama Airdrop?
Tokens per Airdrop randomly from 10,000 - 1,000,000 $DKKS
KYC KYC is not a requirement
Airdrop End Date 28th August 2021
Requirements to earn free crypto coins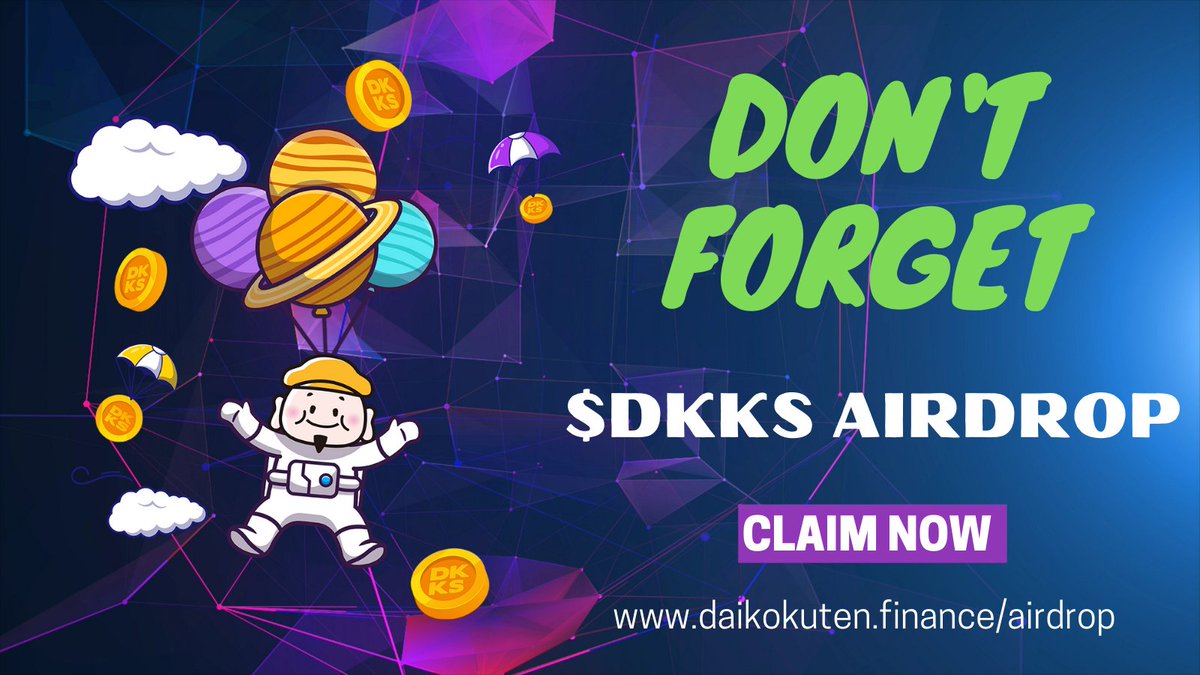 Native blockchain
Estimated value
n/a
Additional ICO information
Total Supply 1,000,000,000,000,000 $DKKS
Blockchain Binance Smart Chain (BEP20)
Markets PancakeSwap.Finance
The 7 Lucky Gods of Japan - Informative Video